Dulang Restaurant
Open 7pm until 10pm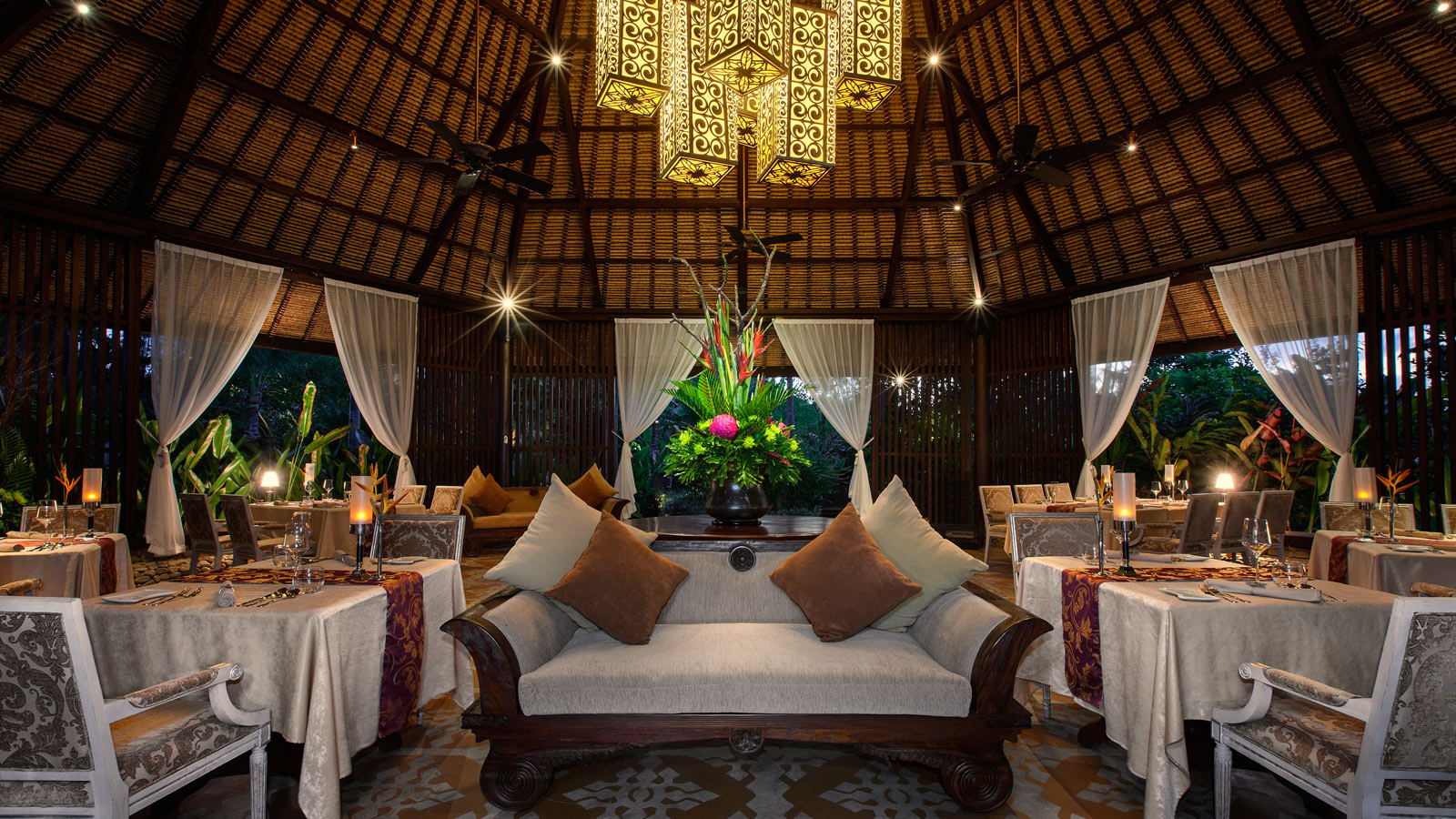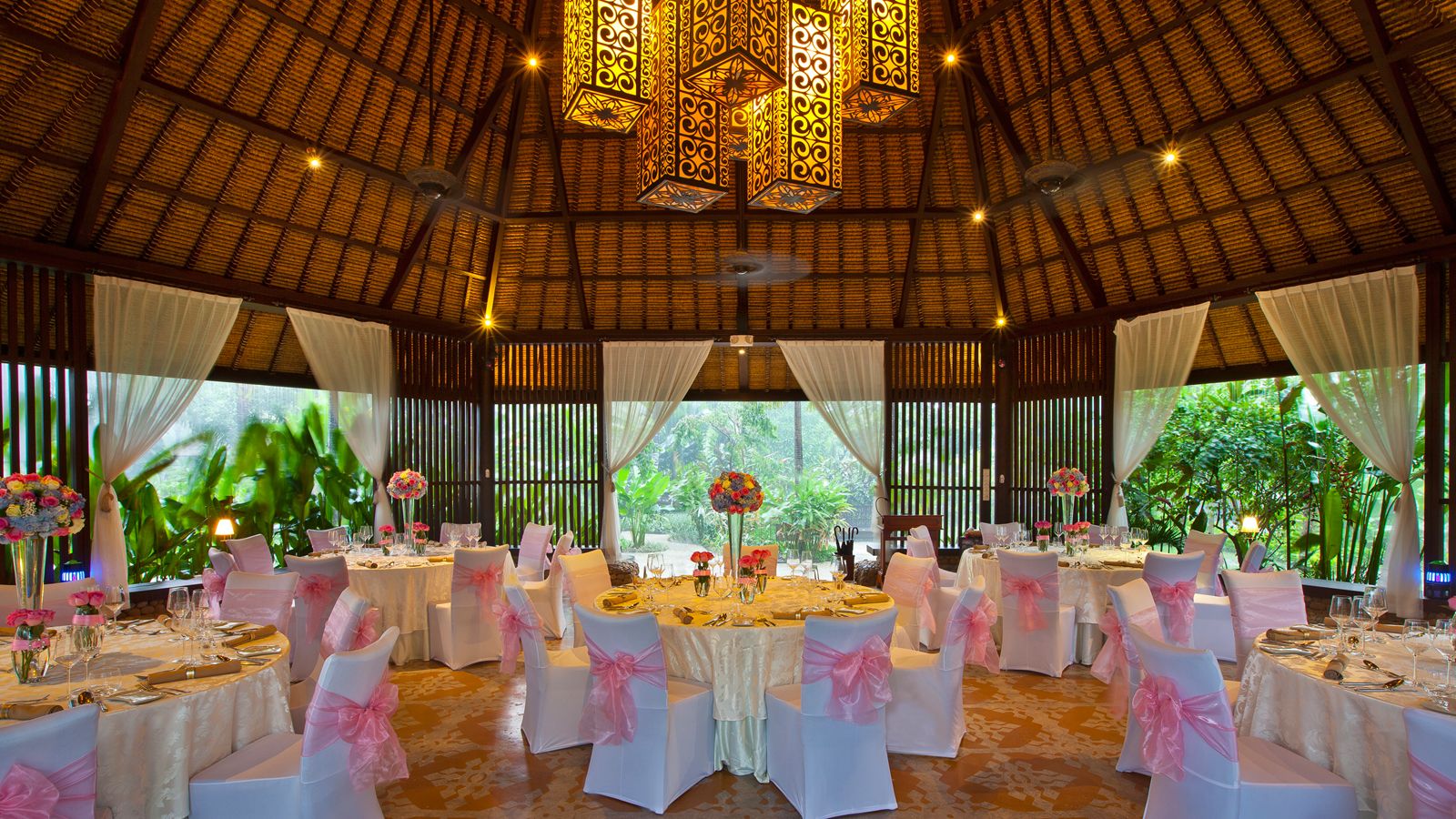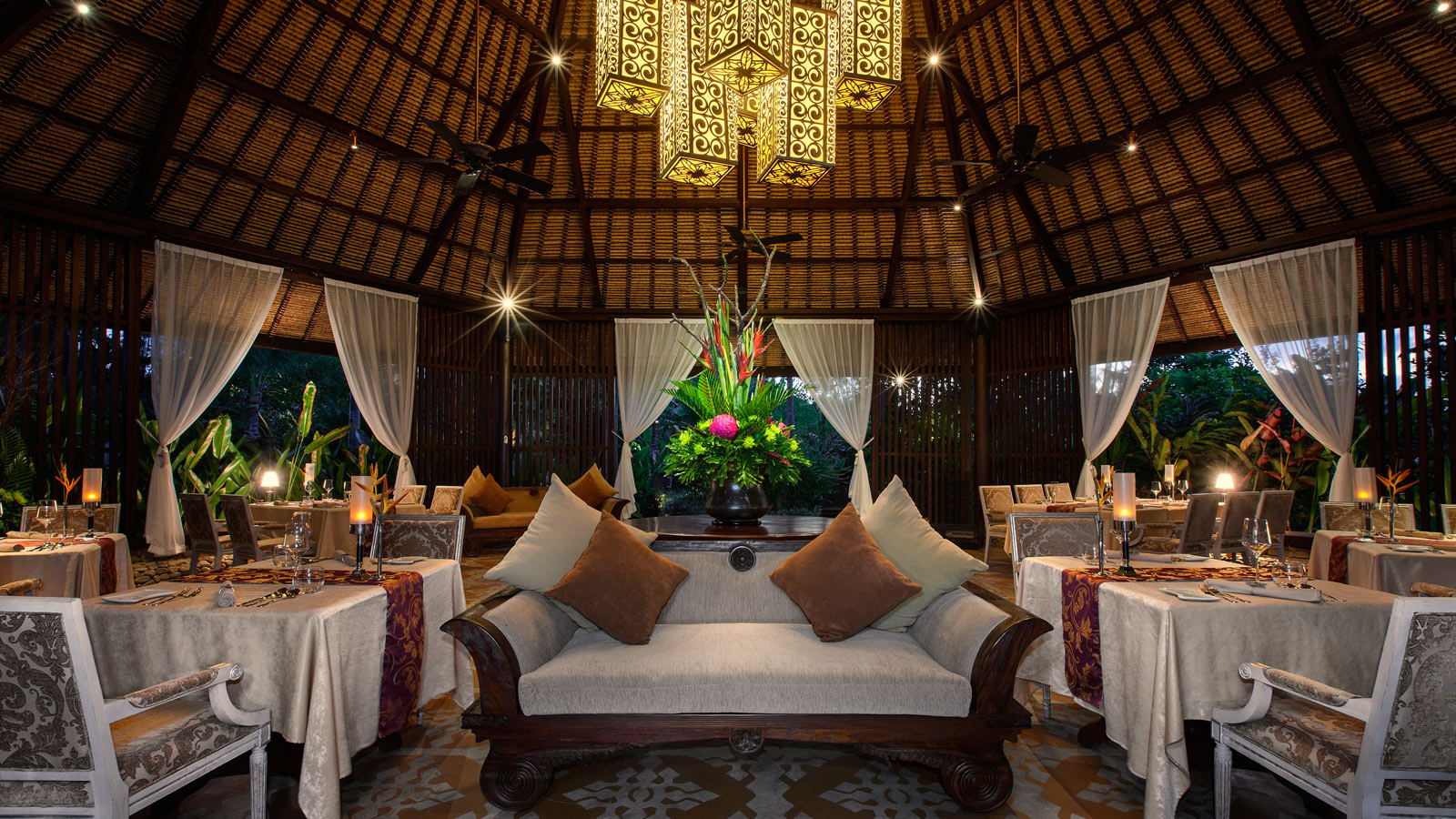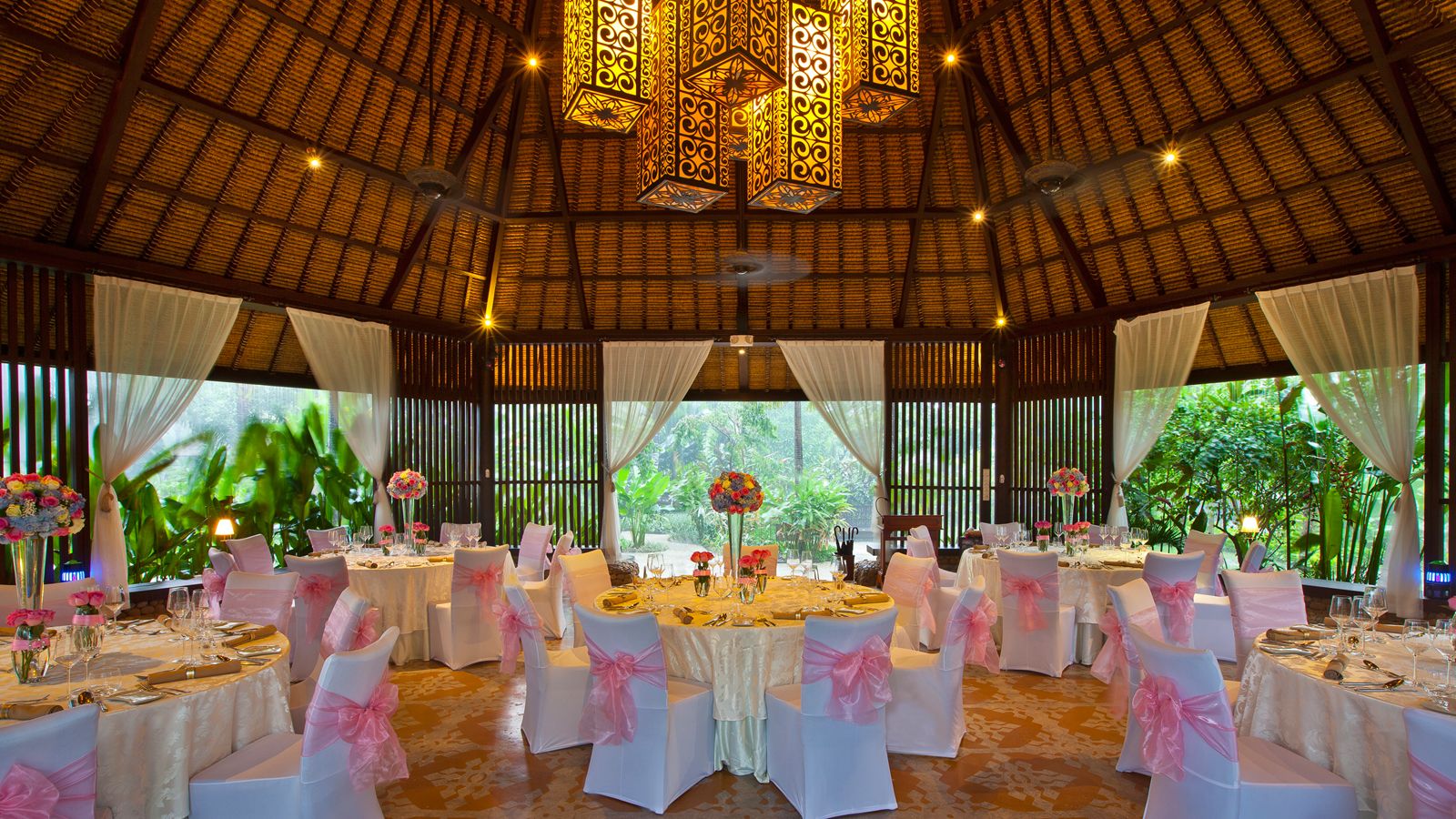 Located in the quietest corner of our lush manicured tropical gardens, a nostalgic welcome and outstanding Indonesian cuisine await guests at Dulang Restaurant.
Entering the ornately carved gazebo with its lavish furnishings takes you back in time to Indonesia's colonial era as you are greeted by majestic staff proffering a traditional Jamu drink hand-crafted with indigenous herbs from a beloved family recipe. Dulang's menu is inspired by the very best of Indonesian cuisine from all around the vast archipelago, served on a dulang, or Royal Plate.
—— Daily Specials ——
A Truly Regal Indonesian Experience
Open 7pm until 10pm
Discover and experience the famed Indonesian Rijstaffel at Dulang. Inspired by traditional royal feasts, this multi-dish dinner takes place in an elegant, classic colonial style-stetting in the heart of our tropical gardens, served on a dulang – the traditional royal plate from which the restaurant takes its name.
Open your evening with a traditional Jamu and close it with an original Balinese Brem or the island's famous Kopi Luwak.
Set Dinner:
Adults IDR 650,000
Children IDR 325,000 (aged 4 to 12 years old)