About The Resort
Launched with a fanfare in 2008 to the applause of hotel connoisseurs worldwide, the opulent, refined and supremely elegant St. Regis Bali Resort is an iconic luxury property in the stellar portfolio of Starwood Hotels & Resorts.
The St. Regis Bali Resort is located in Nusa Dua, in the southern part of Bali, Indonesia, and covers nine tropically landscaped hectares and features 123 suites and villas.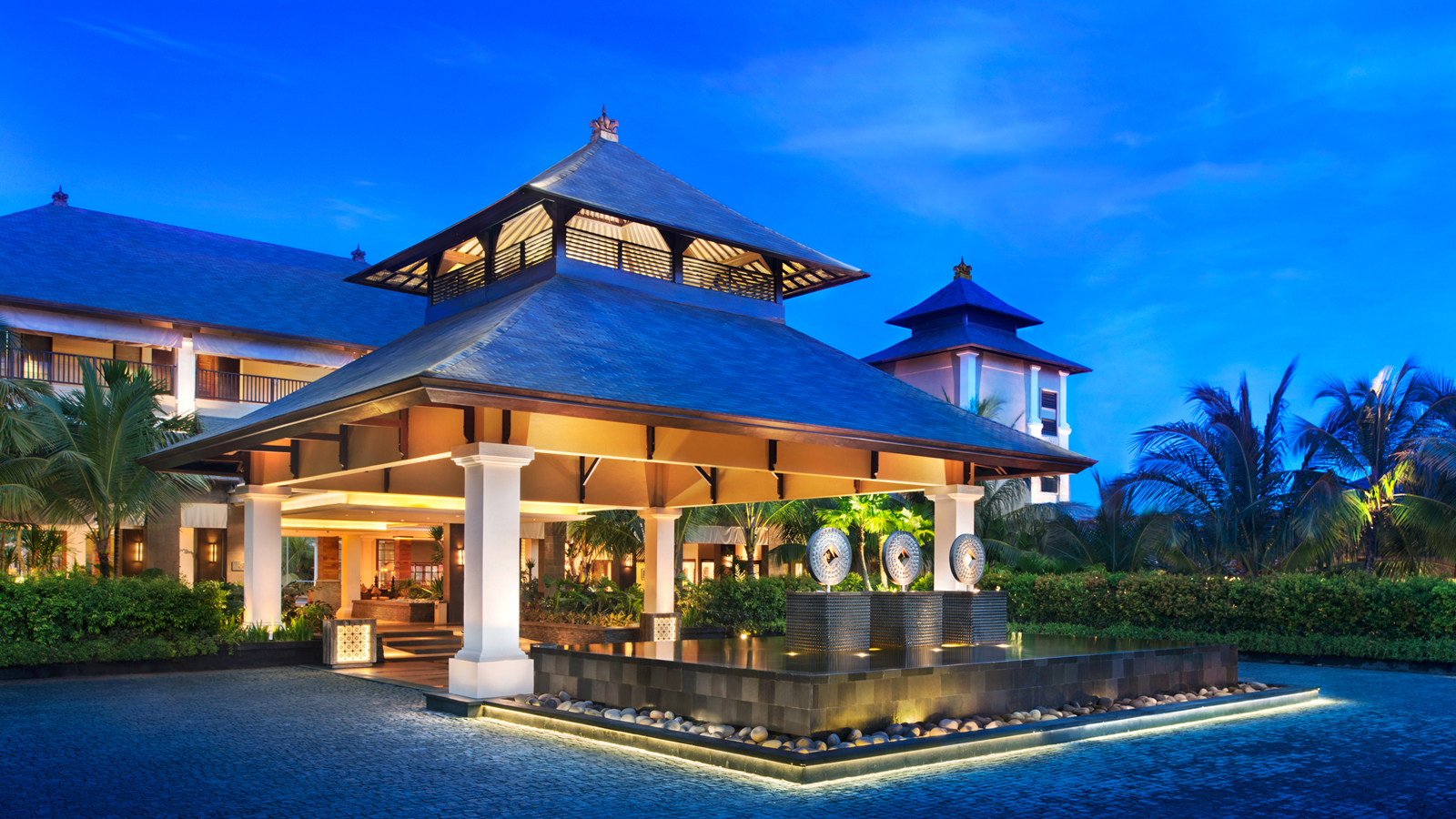 Bringing The Legacy To Life
The rich St. Regis legacy touches every guest who stays at The St. Regis Bali Resort where, from arrival to departure, we invite you into a refined world of luxury and exclusivity, into the St. Regis story.

Embracing the very essence of the St. Regis brand is the most exclusive address on the Nusa Dua coastline, our legendary St. Regis butler service and bespoke beyond compare service and the 100-year old rituals and traditions bestowed upon us by our founders, the aristocratic Astor family. Cherished traditions, such as fresh flowers, afternoon tea and midnight supper, are carried out as flawlessly today as they were a century ago under the discerning eye of Lady Astor. Likewise, the dramatic art of uncorking a bottle of champagne using a saber – sabrage – is still practiced by the St. Regis sommeliers, while after dinner cognac and hand-rolled cigars remain the staple.
The Bloody Mary, a signature cocktail created by Fernand Petiot in the King Cole Bar and Lounge at the St. Regis New York, is given a local twist through new interpretations that reflect the distinct personality of each address.
It is these time-honored traditions and countless others that help to create the air of seductive magic that guests at the St. Regis have come to know and love.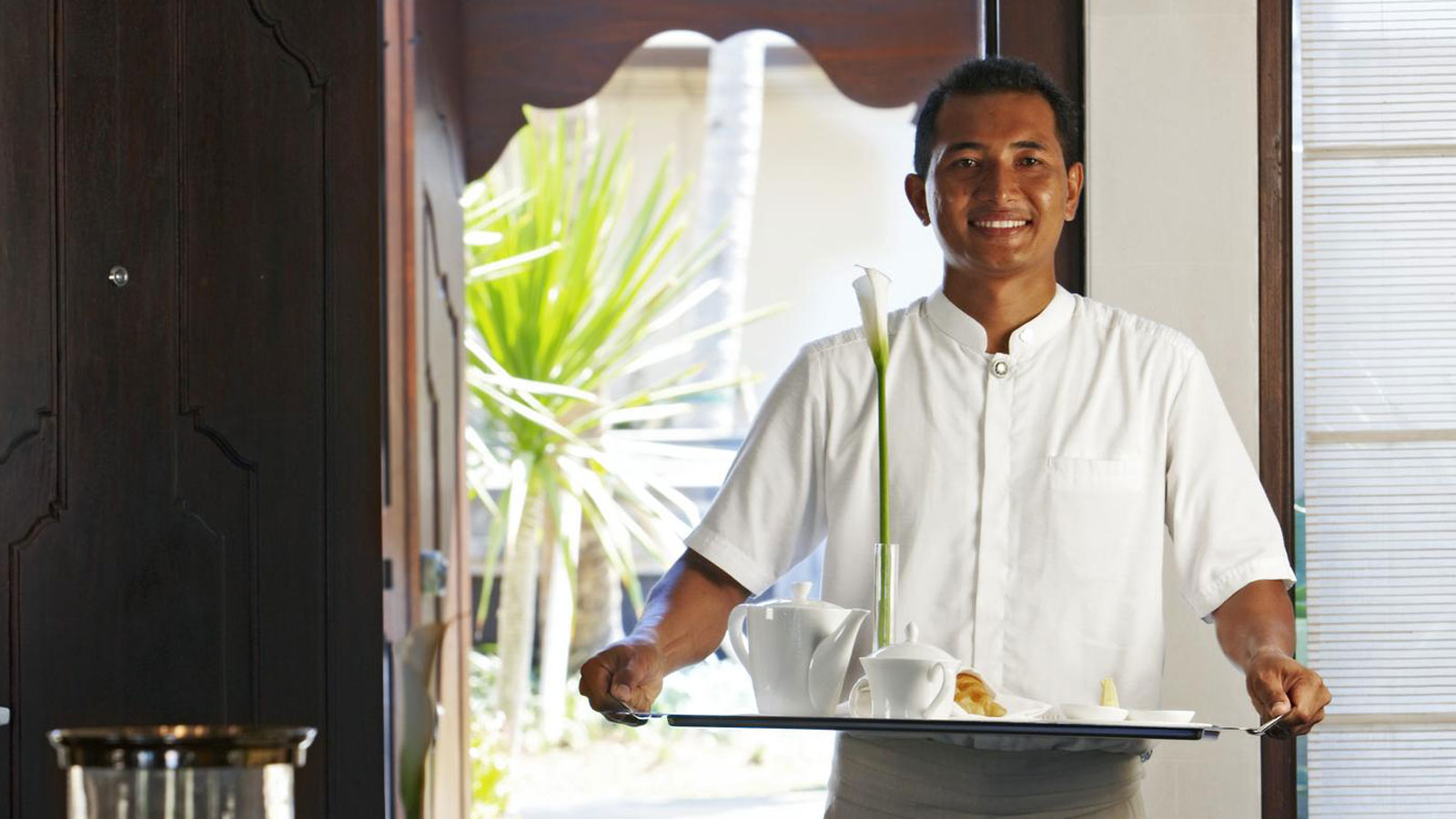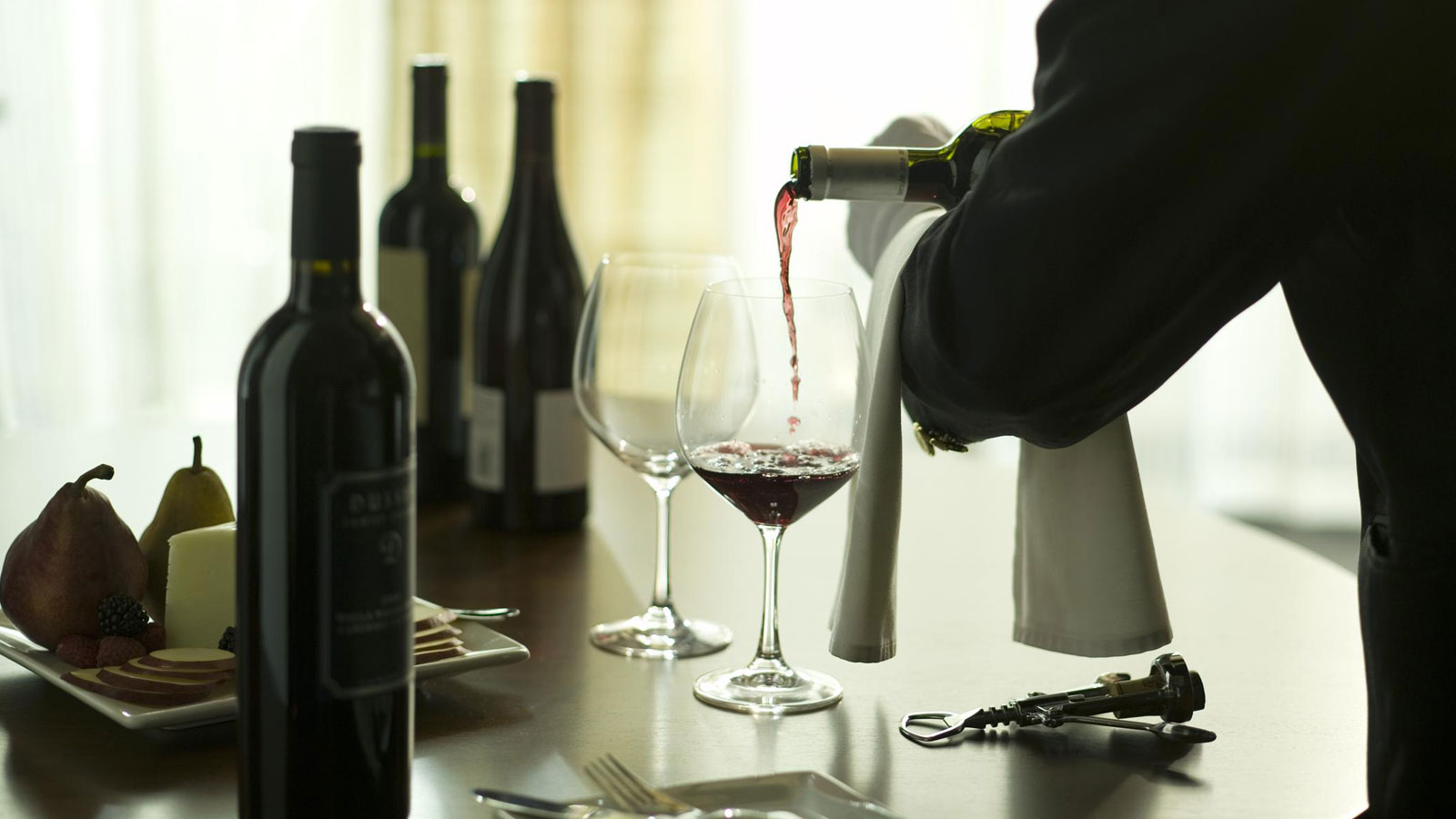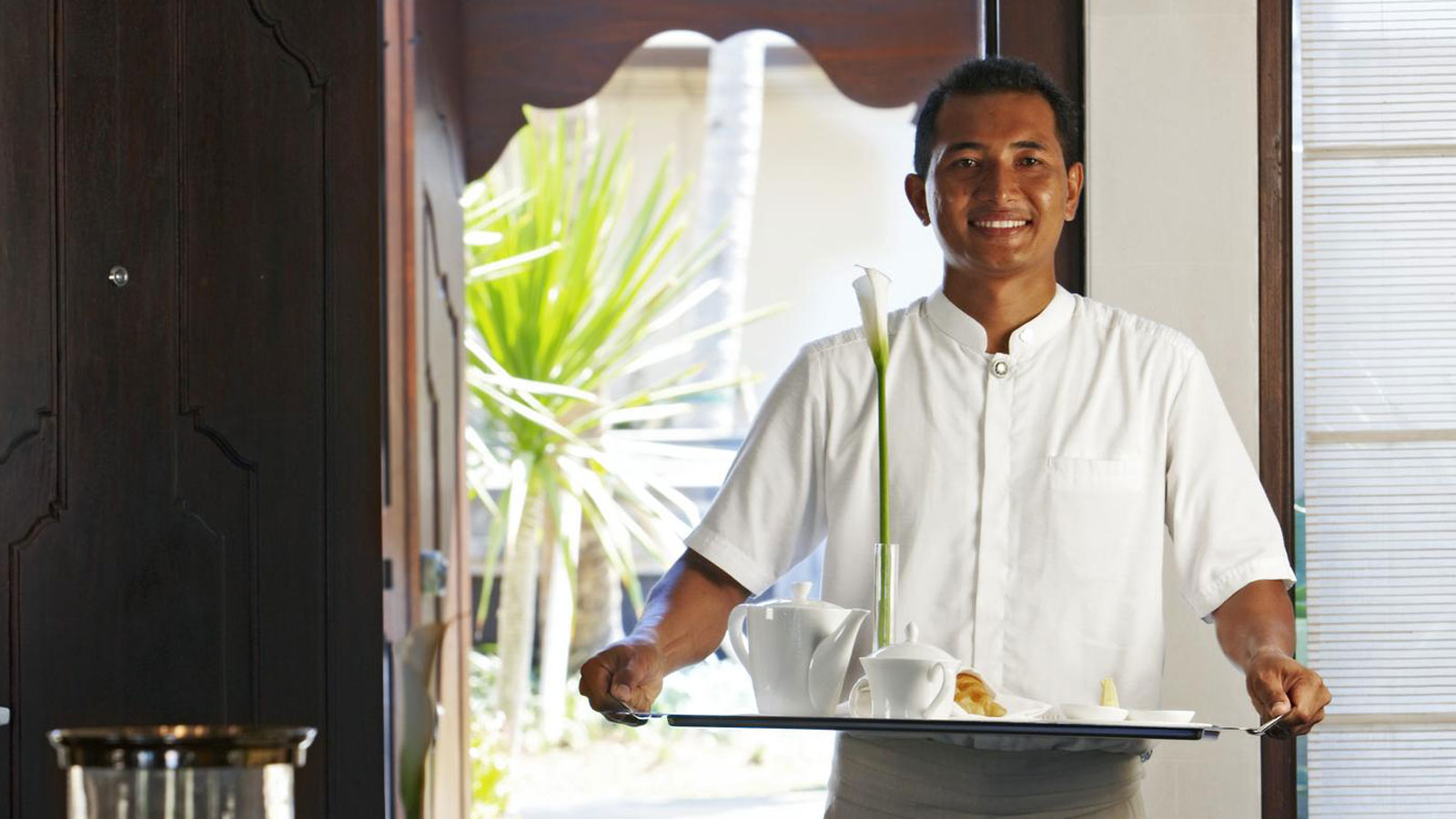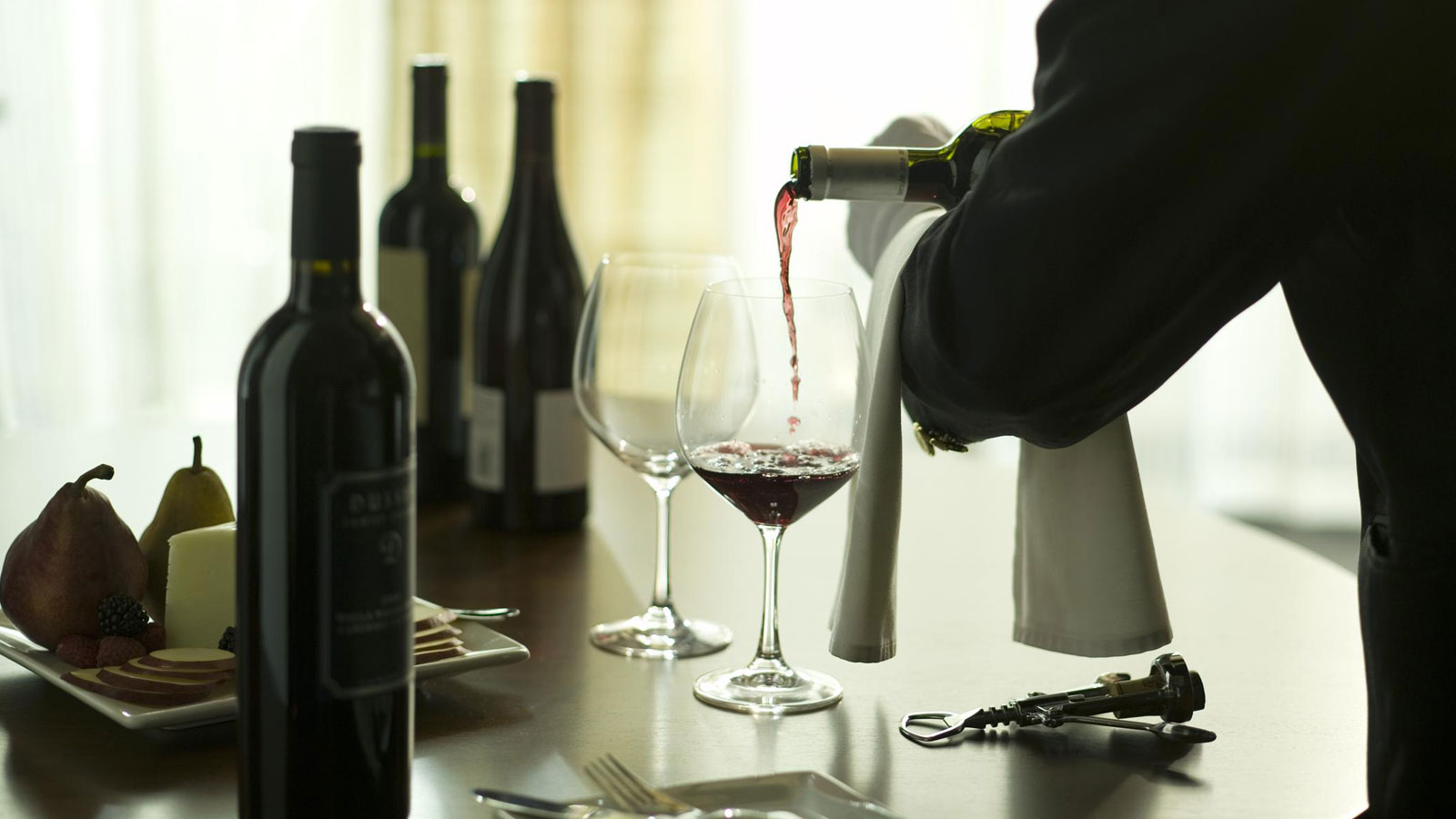 St. Regis Butler Service
Allow Me…
The revered and treasured St. Regis butler service has been the hallmark of the St. Regis experience for over 100 years. This signature service ensures your unique preferences are understood and addressed flawlessly, from a perfectly pressed suit ready for an important meeting, to a favorite book at hand for an evening read, to a thoughtful, last minute gift for a loved one; no request is too small or unattainable, no matter what the hour of the day.
At the St. Regis Bali, butler quarters, with a separate entrance, are built in to the resort's villas and residences, allowing for the option of a "live-in" 24-hour or 12-hour butler service.
Beverage Service
Upon arrival, your St. Regis Butler can arrange coffee or tea in your room. If you wish, a St. Regis Butler will arrive after your morning wake-up call to draw your shades, deliver your coffee or tea, and provide the day's newspaper and weather forecast.
Each of our suites is equipped with a French coffee press and every villa features an espresso machine. Our butlers will replenish your coffee and teas during your stay.
Unpacking & Packing Services
For total convenience, allow your St. Regis butler to take care of the unpacking and storage of your luggage enabling you to simply relax and enjoy the experience. Similarly, before you depart, simply contact the butler service desk to dispatch a butler to assist with gathering and folding your garments and preparing your luggage for your journey home.
Garment Pressing
Once unpacked, let your St. Regis butler know which garments require pressing and they will be pleased to assist, returning the garments to your wardrobe promptly. Two garments per person per day are complimentary.
For all other requests, our St. Regis butler service is pleased to assist.
eButler
During your stay, whether you are inside or outside the hotel, the St. Regis butler service is accessible at any hour via email. Simply send your request and allow the butler service desk to assist.