The Children's Learning Center of The St. Regis Bali Opens its Door to Sunday Brunch Aficionados
In the lineage of The St. Regis Family Traditions, families with children between the ages of 4 and 12 are extended a privileged invitation to experience the resort's innovative Children's Learning Center, a dynamic and fun-filled program that offers unique and progressive activities for our youngest connoisseurs.
Whether parents choose a sumptuous Boneka brunch or The Astor Diamond Champagne Brunch at Kayuputi, their children are welcomed to spend the afternoon with our team of professional teachers in a safe and nurturing learning environment. While parents steal a few intimate moments of tranquillity during our St. Regis Bali brunch, children will create memories to last a lifetime through art, music, dance, cuisine and literary enjoyment.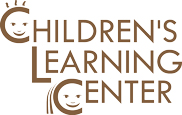 Kawasan Pariwisata Nusa Dua Lot S6, Bali, Indonesia 80363
Tel: +62 361 8478111