Features & Activities
A place of opulence and refined luxury, The St. Regis is one of Starwood Hotels & Resorts' main luxury brands. Offering numerous St. Regis Bali activities, The St. Regis Bali Resort is located in Nusa Dua, in the southern part of Bali, Indonesia, and opened on 15 September 2008. The site covers nine hectares and features 123 suites and villas.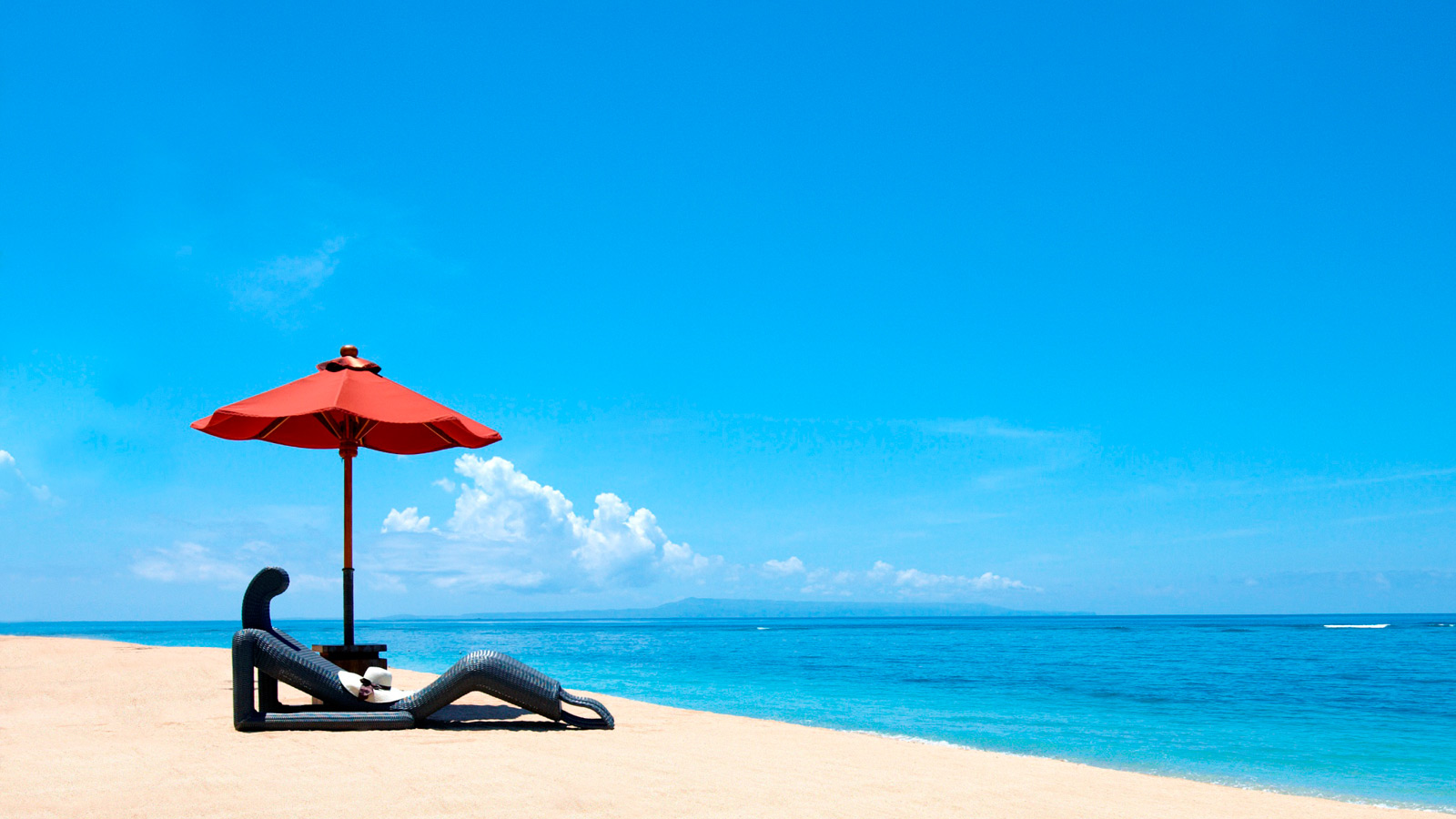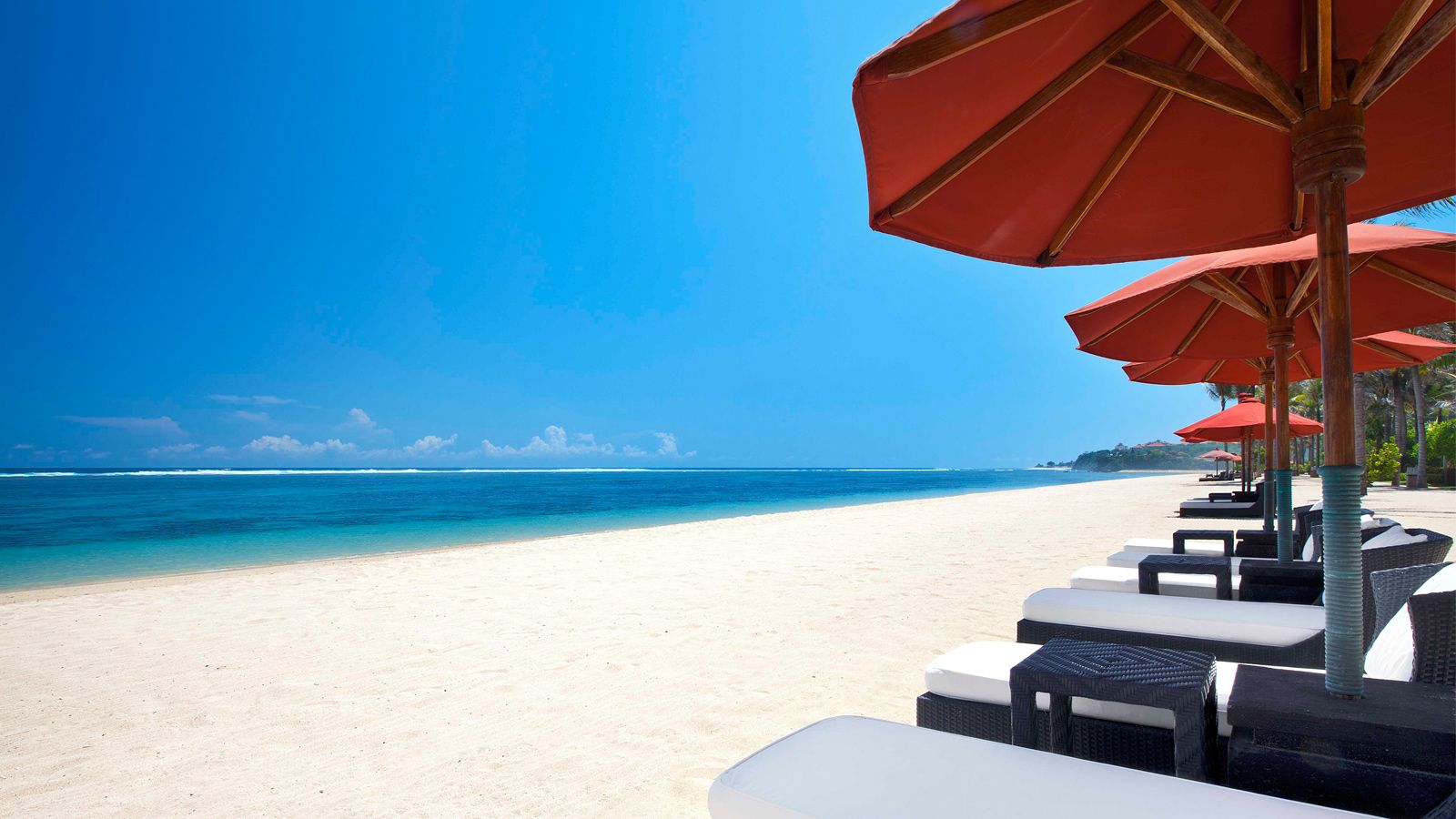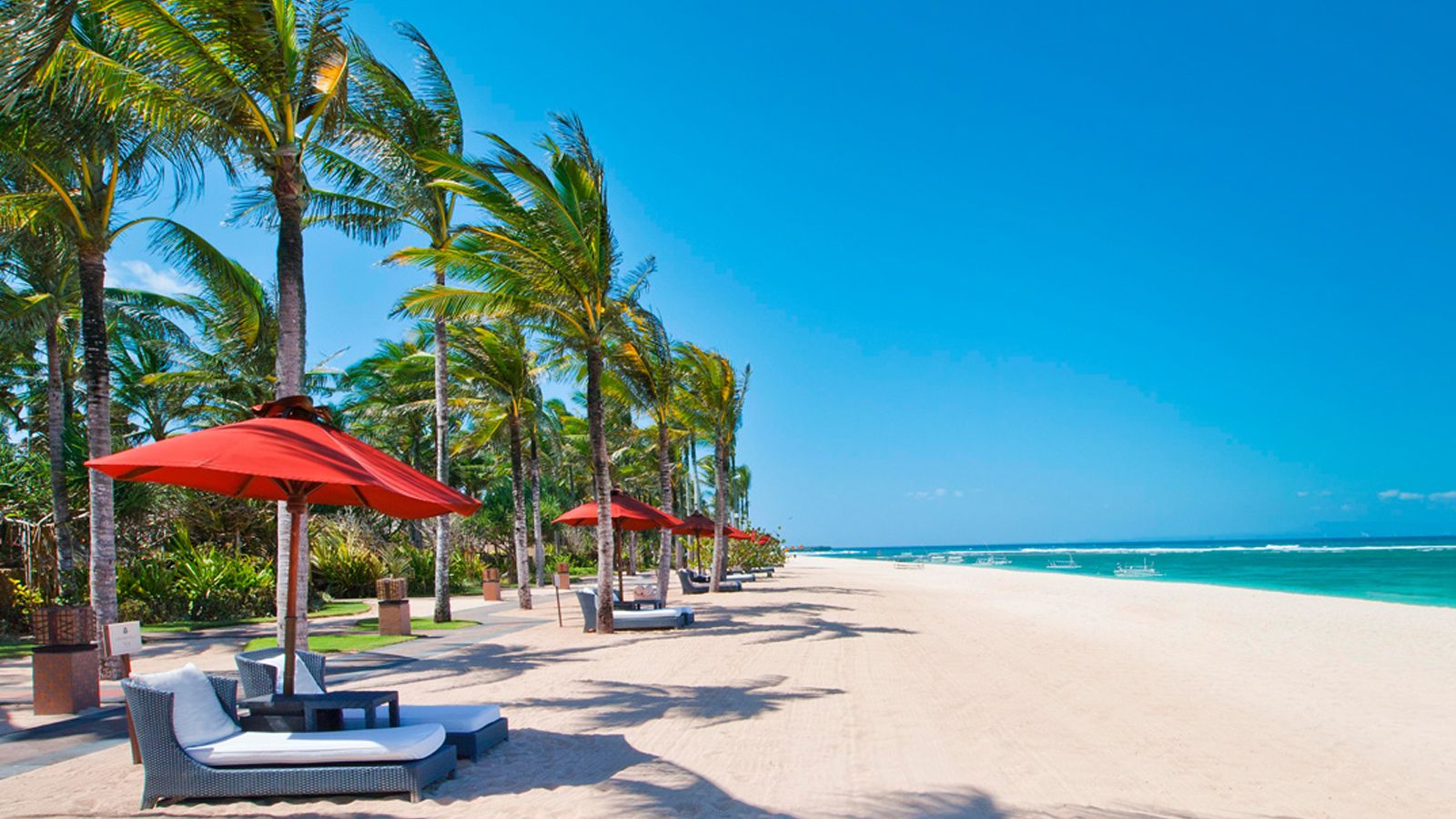 The Beach
The St. Regis Bali is inspired by the revered Balinese concept of Nyegara Gunung, the sacred journey from the mountain to the sea. Progressing through the resort, from the lobby (the mountain), each aspect of Balinese life unfolds naturally before your eyes until you reach the final destination, our pristine private beach and the azure tropical sea beyond.
Our exclusive location and its alluring beachfront is the perfect, private spot to relax on our chic sun beds, frolic in the turquoise ocean or enjoy our non-motorized water sports.
Beach Services
The St. Regis Bali Vista Bar, with waiter service, is right on the beach. Non-motorized water sports, from kayaking to windsurfing, are available at the resort's water sports center.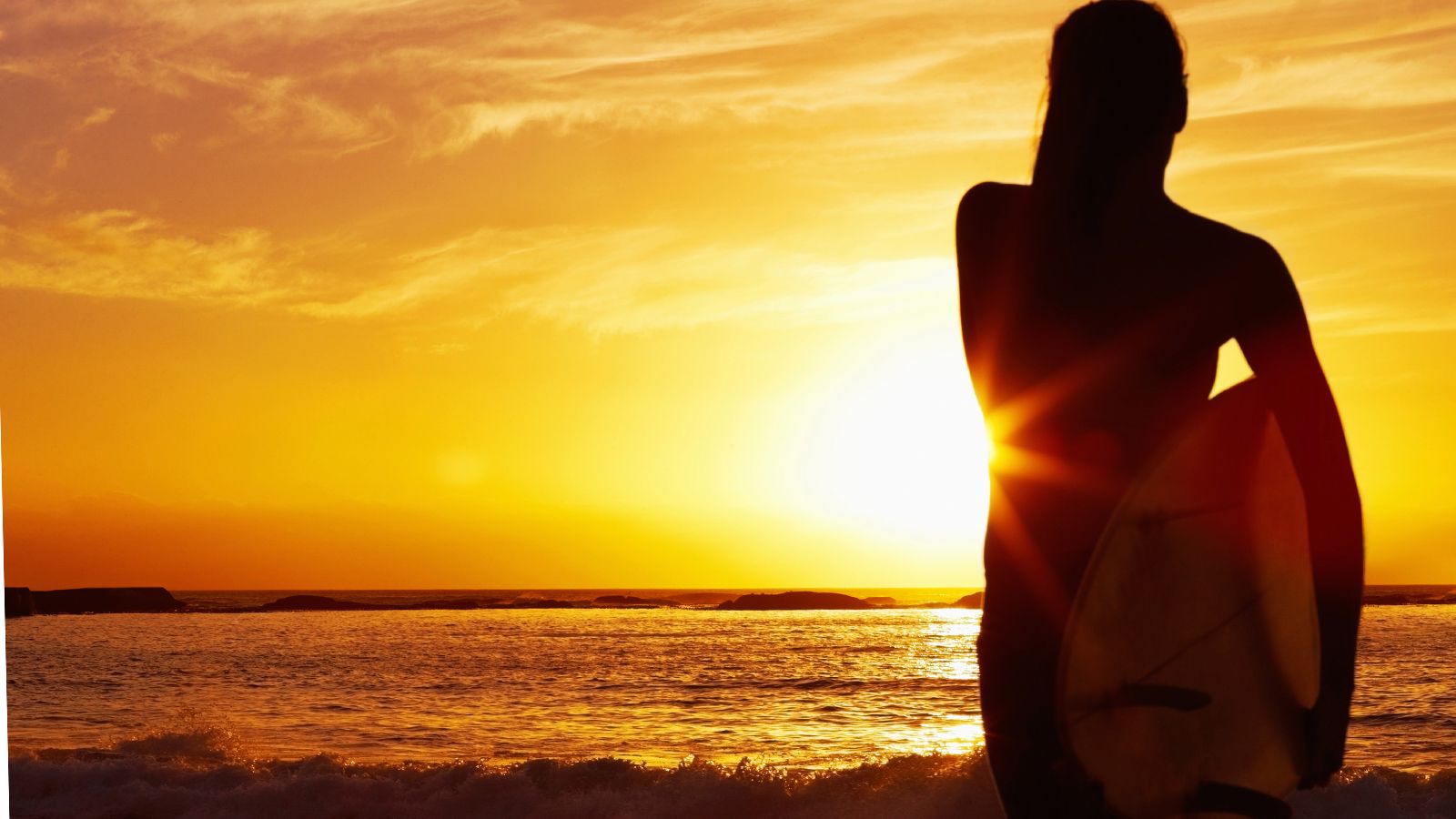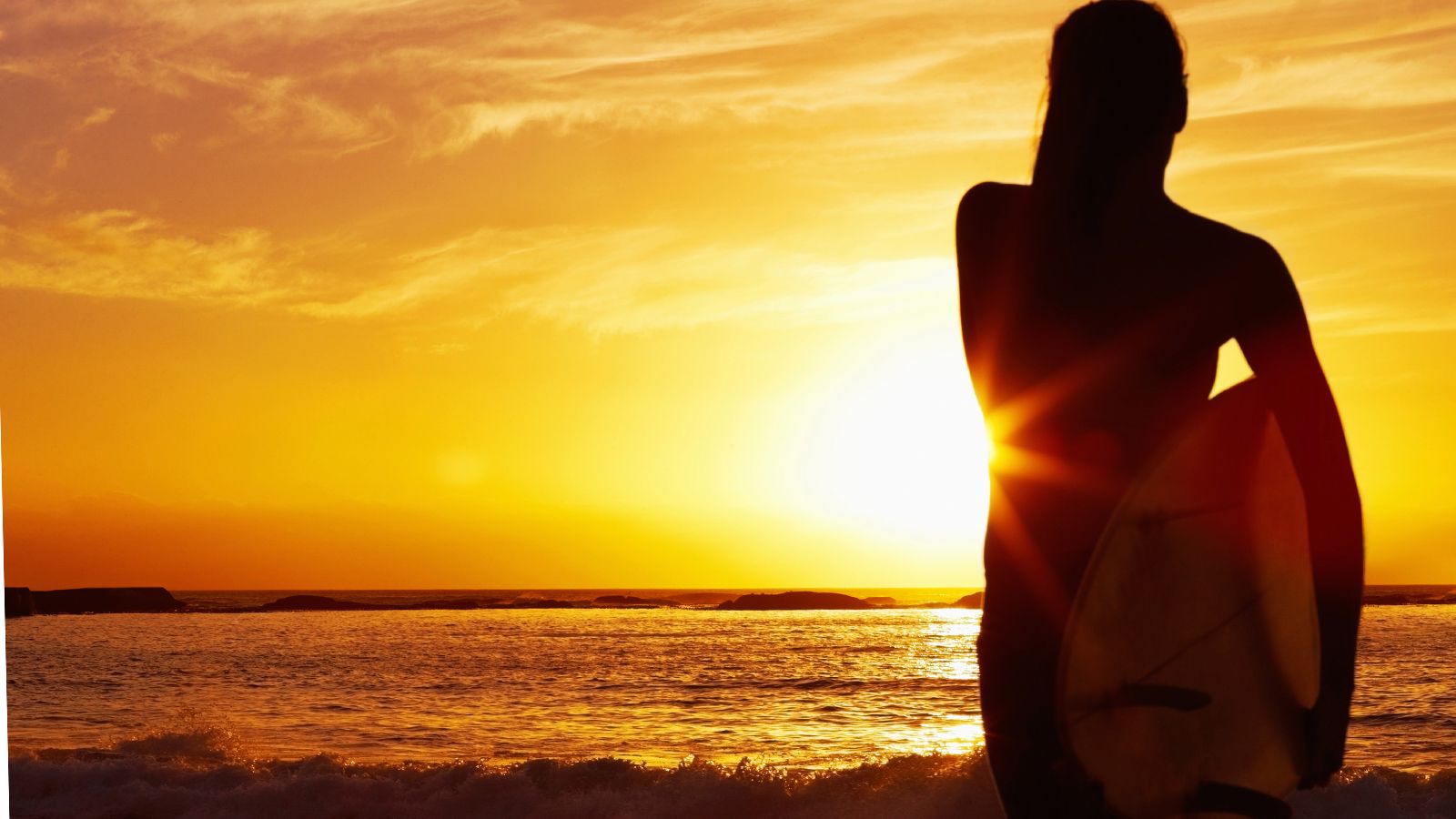 Water Sport
Revel in our prime beachfront location and the resort's on-site water sports center, operated by a top international water sports company. Fun, safe, exciting water activities include kayaking, snorkeling, canoeing and windsurfing. Off-site activities can be tailored and arranged by the water sports center, including banana boat rides, parasailing, diving, fishing and jet skiing. Please contact the resort's concierge, your St. Regis butler, or arrange directly at the water sports center.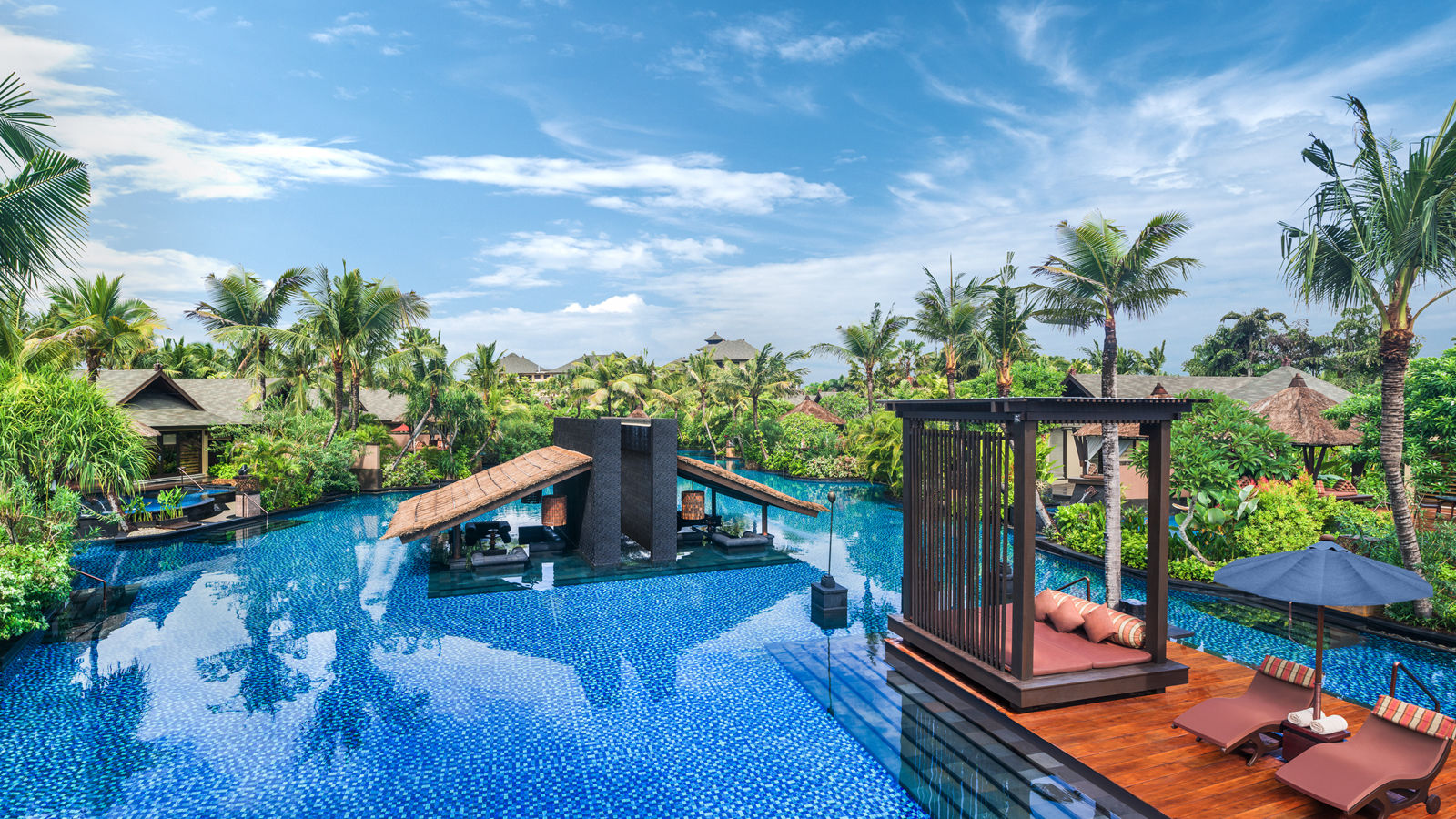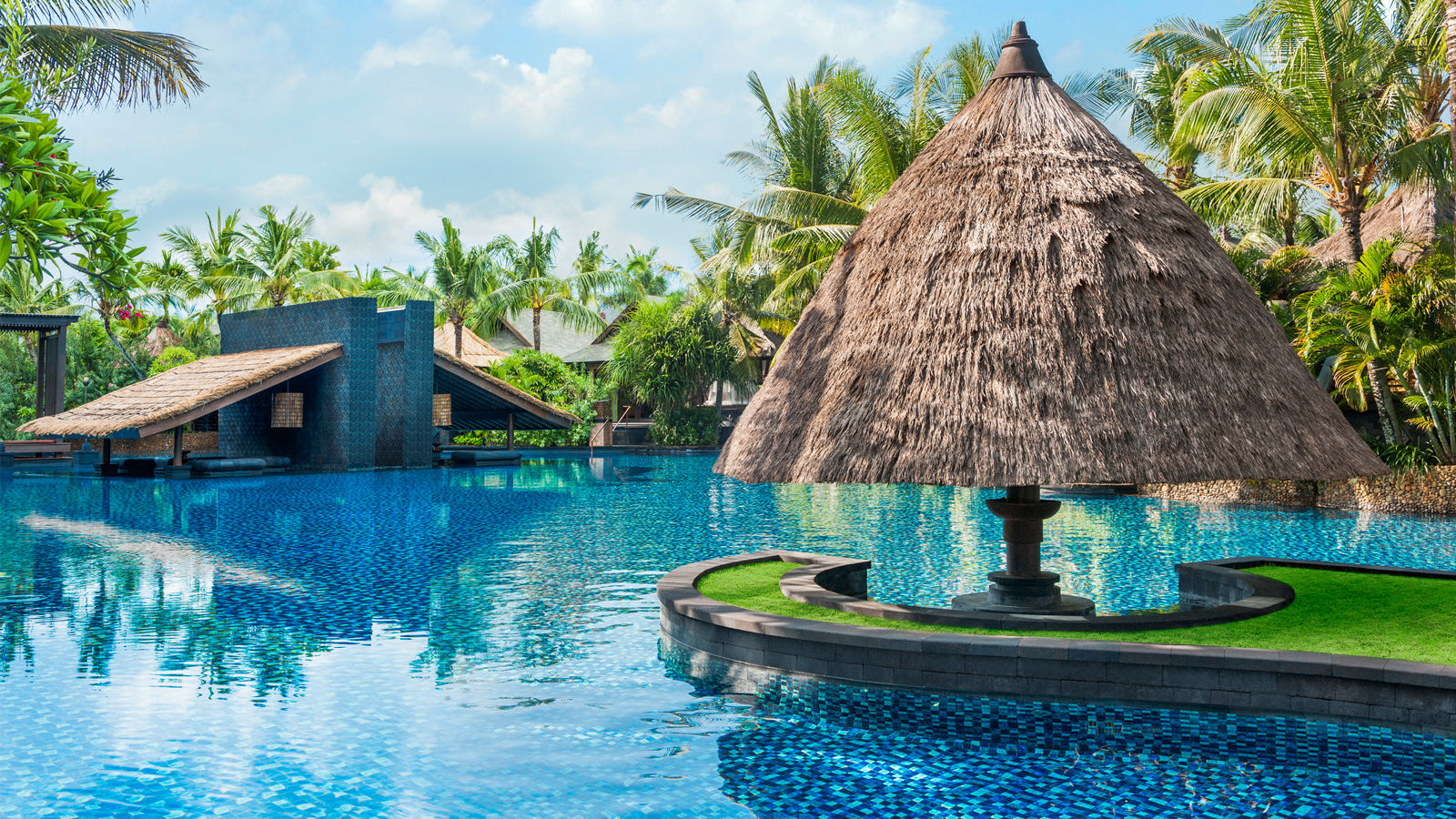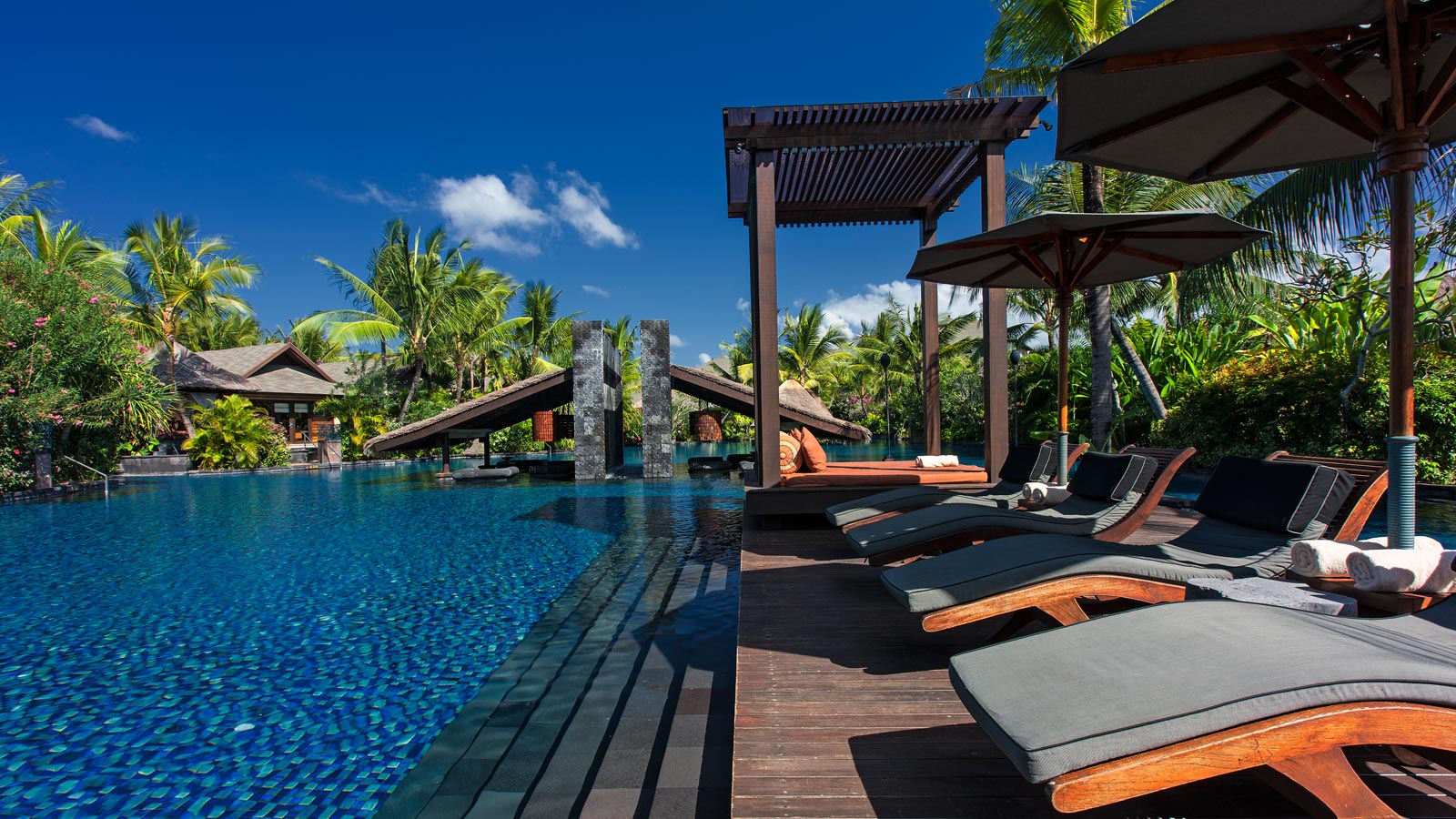 Swimming Lagoon and Pools
From the vast, spectacular, sweeping saltwater lagoon with its islands, sun deck and two Jacuzzis, to the inviting main pool and children's pools, the resort offers guests multiple options for pool fun, refreshing dips and peaceful lounging.
Aqua-Vitale Pool at Remède Spa
Few treatments match the sheer pleasure of hydrotherapy. Rejuvenation is the result, but the process is as relaxing as floating free. The gentle pressure of massage jets relaxes muscles and helps eliminate toxins.
Size : 89 m2
Heated : Yes
Salt Water : Yes
Hours : Daily 7am - 10pm
Guests must be 16 years old or older
Swimmable Lagoon
The St. Regis Bali Resort's magnificent 3,668-square-metre turquoise Lagoon is an inviting, magical place to swim about or to gather for drinks or simply to lounge in the sun.
Max Depth : 1.3 meters
Min Depth : 1.3 meters
Size : 4,969 m2
Heated : No
Salt Water : Yes
The Strand Pool
The Main Pool sits next to the Kayuputi restaurant and meanders around the side and front of the restaurant. Lined with bale bengongs (relaxing gazebos) along one side and grassland and white sand beaches on another, its setting is spectacular.
Max Depth : 1.3 meters
Min Depth : 1.3 meters
Size : 3668.0 m2
Heated : No
Salt Water : No
Kid's Pool
Located next to the adult pool, the Kid's Pool is surrounded by soft grassland.
Max Depth : 0.5 meters
Min Depth : 0.5 meters
Size : 35.00 m2
Heated : No
Salt Water : No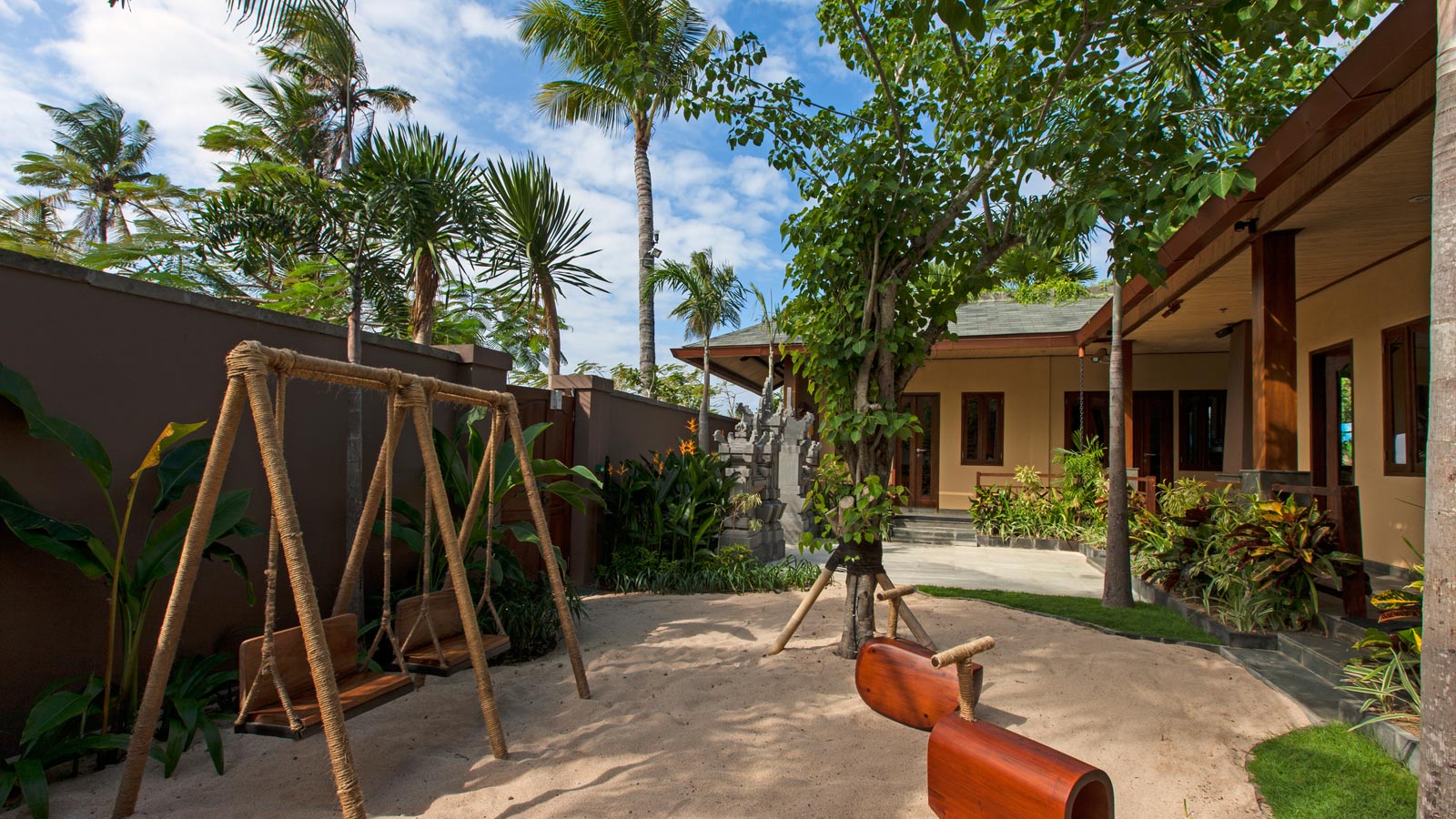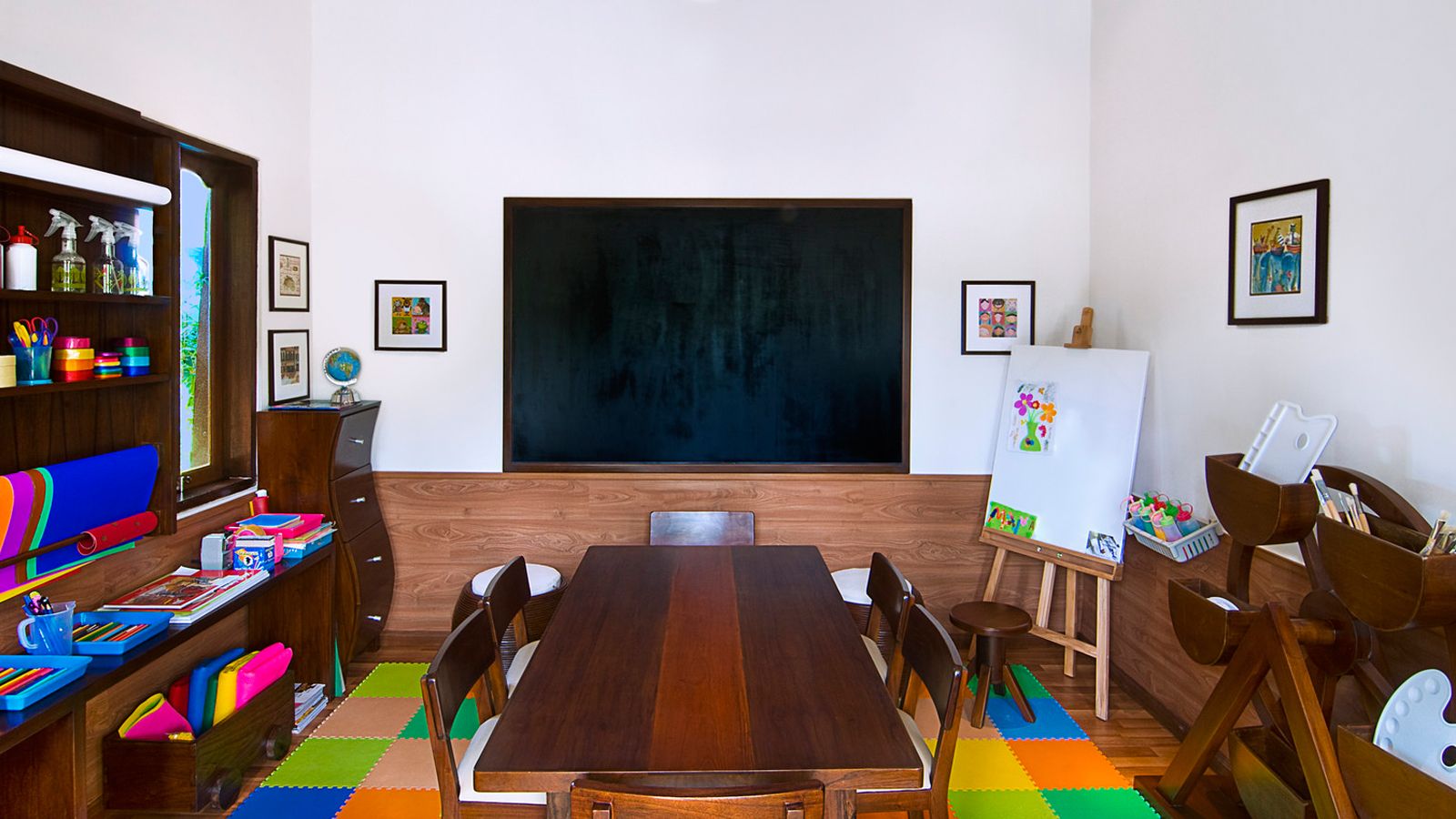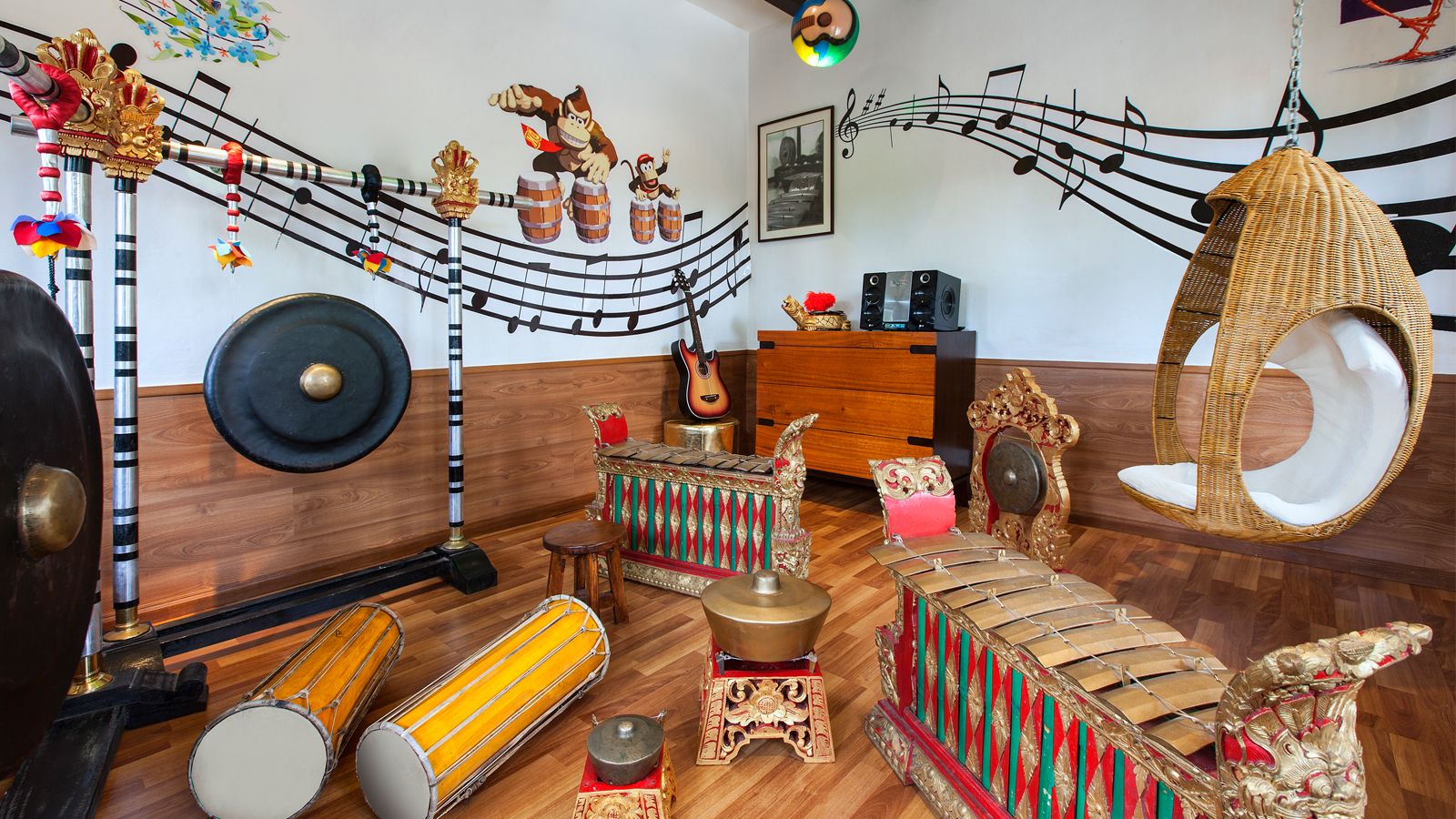 Children's Learning Center
Our Children's Learning Center prides itself on being a cultural beacon for Bali, providing a compelling program for children aged 4 to 12.
The program includes elements of art, music, dance, cuisine and literature designed to stimulate and entertain, where children experience local and global cultures immersed in a professional teacher-led group with interactive, creative activities that are often thought-provoking.
Half and full-day programs are available to suit your needs.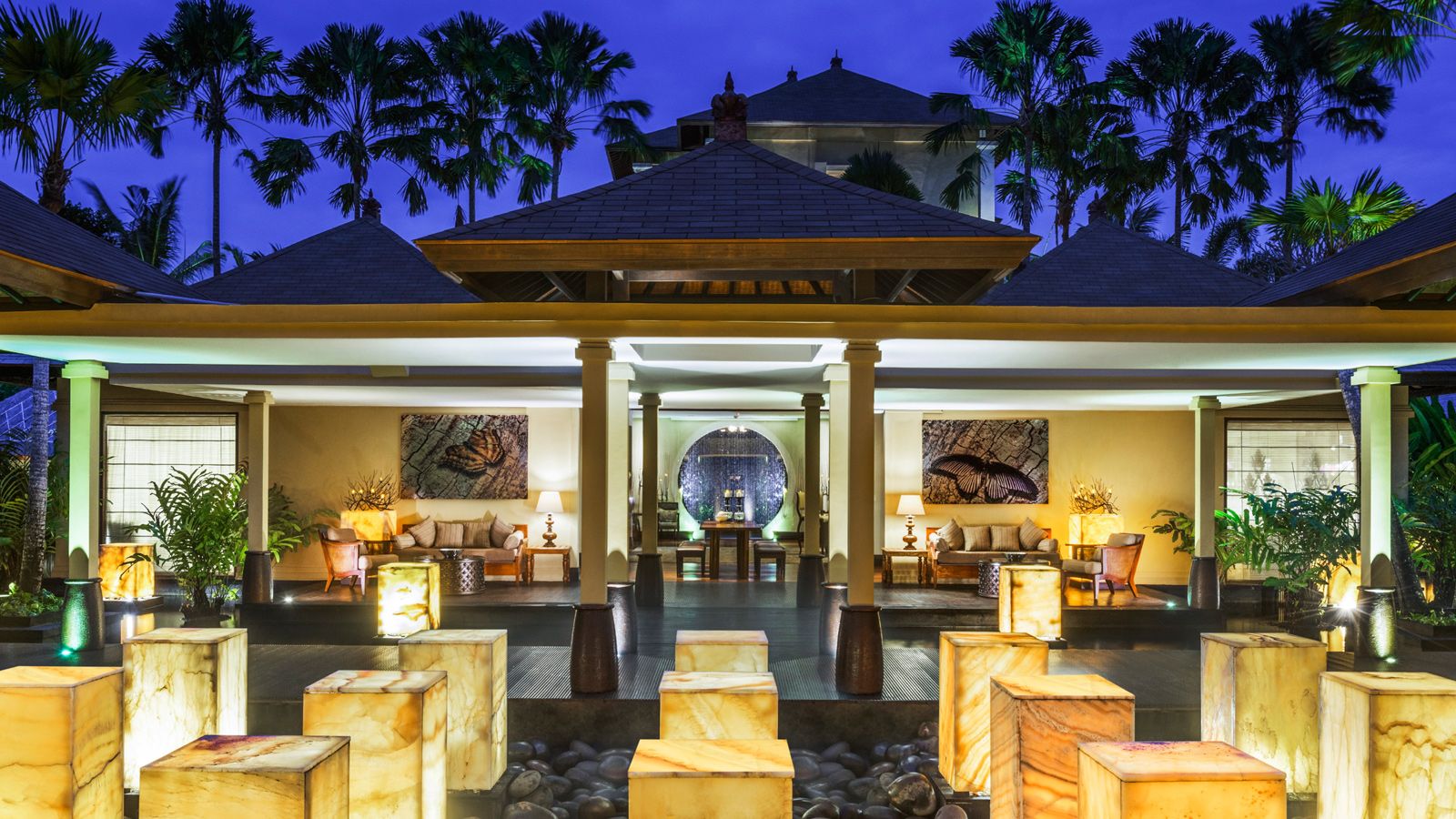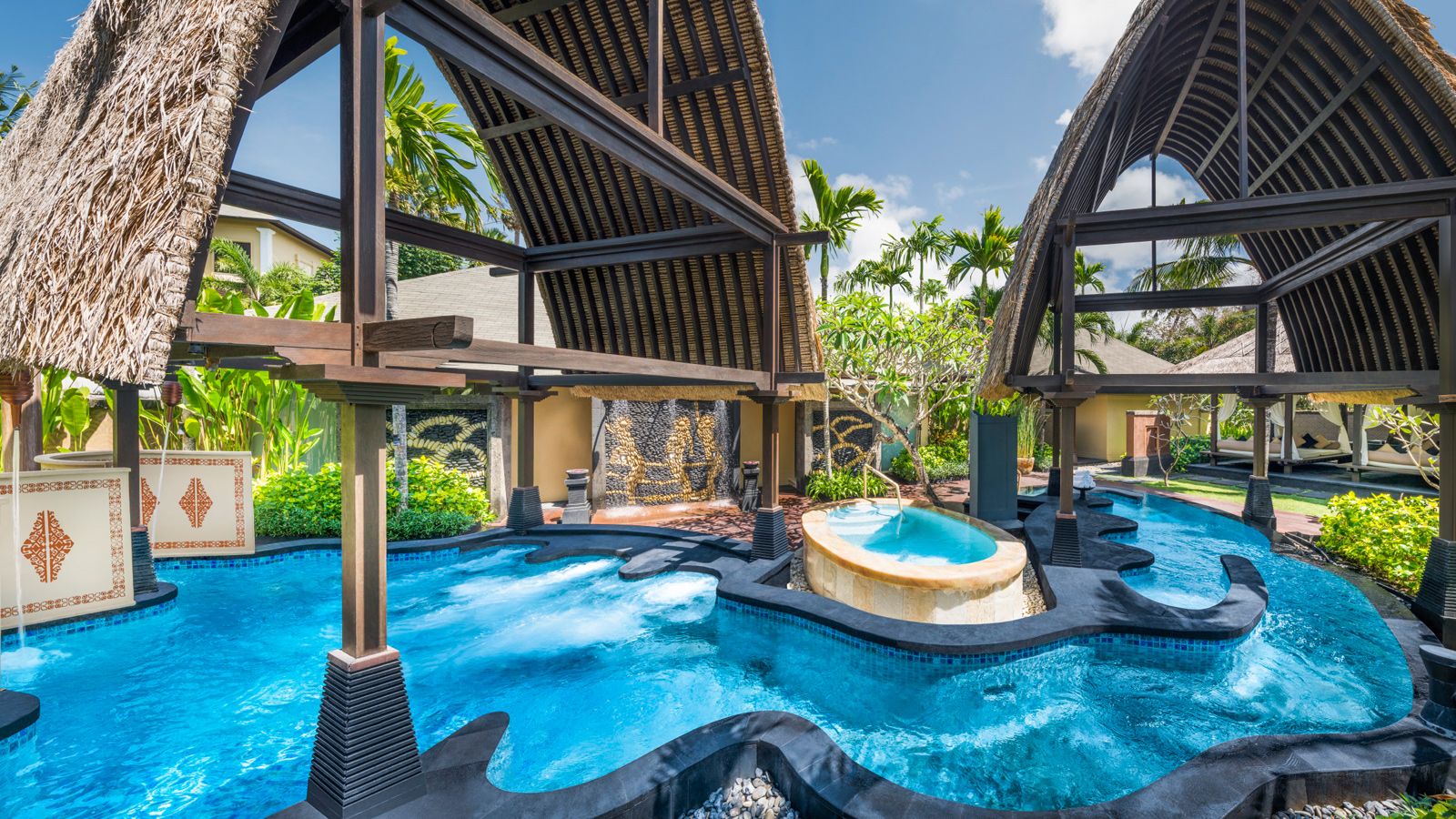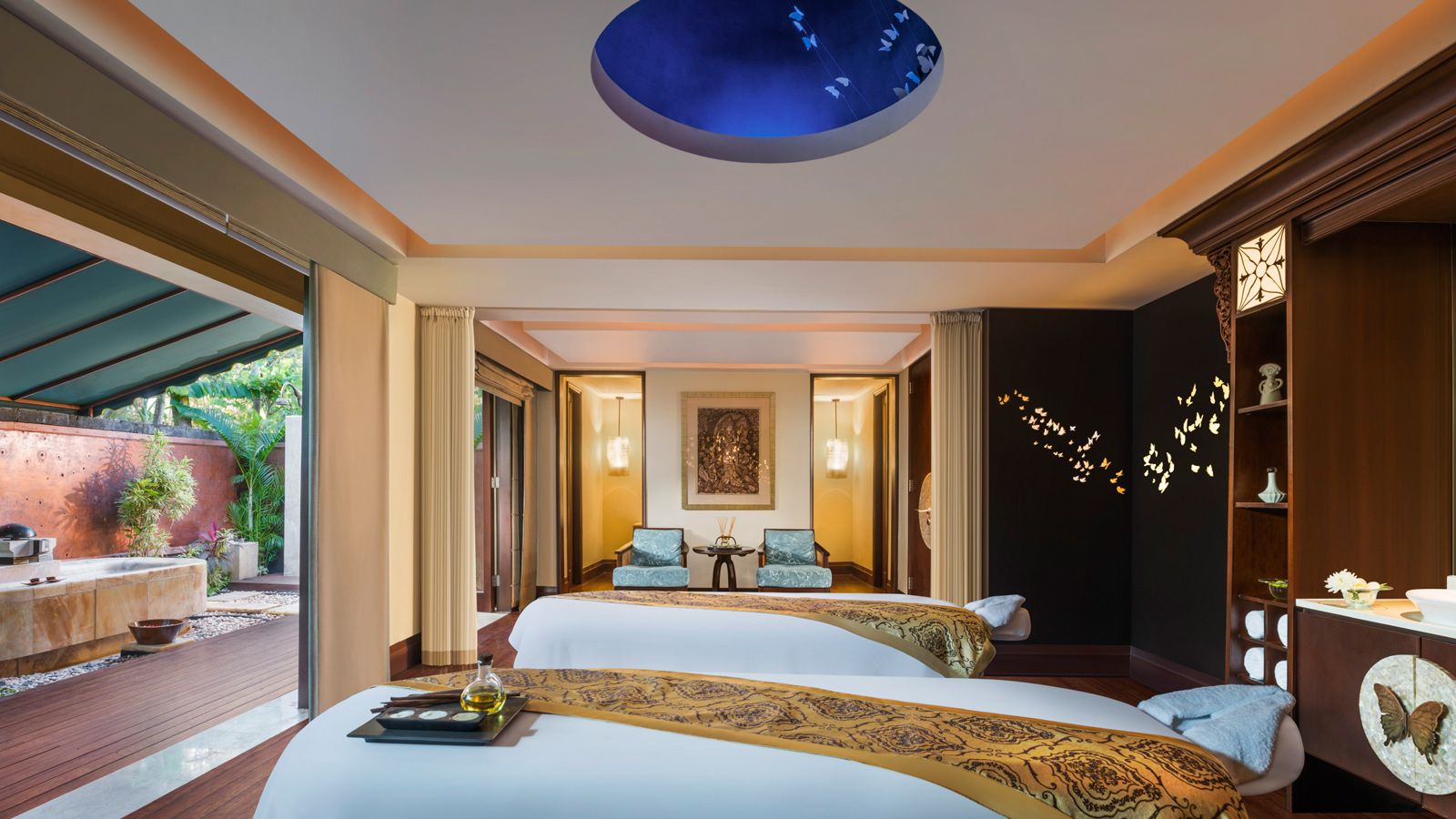 Remède Spa
Set in a serene location, our delightful Remède Spa creates exceptional wellbeing experiences for each guest.
This oasis is inspired by nature both for its décor and its beguiling treatments. Surpassing expectations, our team delivers exclusive, customized health and beauty experiences drawing from centuries-old traditional lore and cutting-edge products. Whatever your needs, our highly trained therapists have the answer to restore, revitalize and pamper you.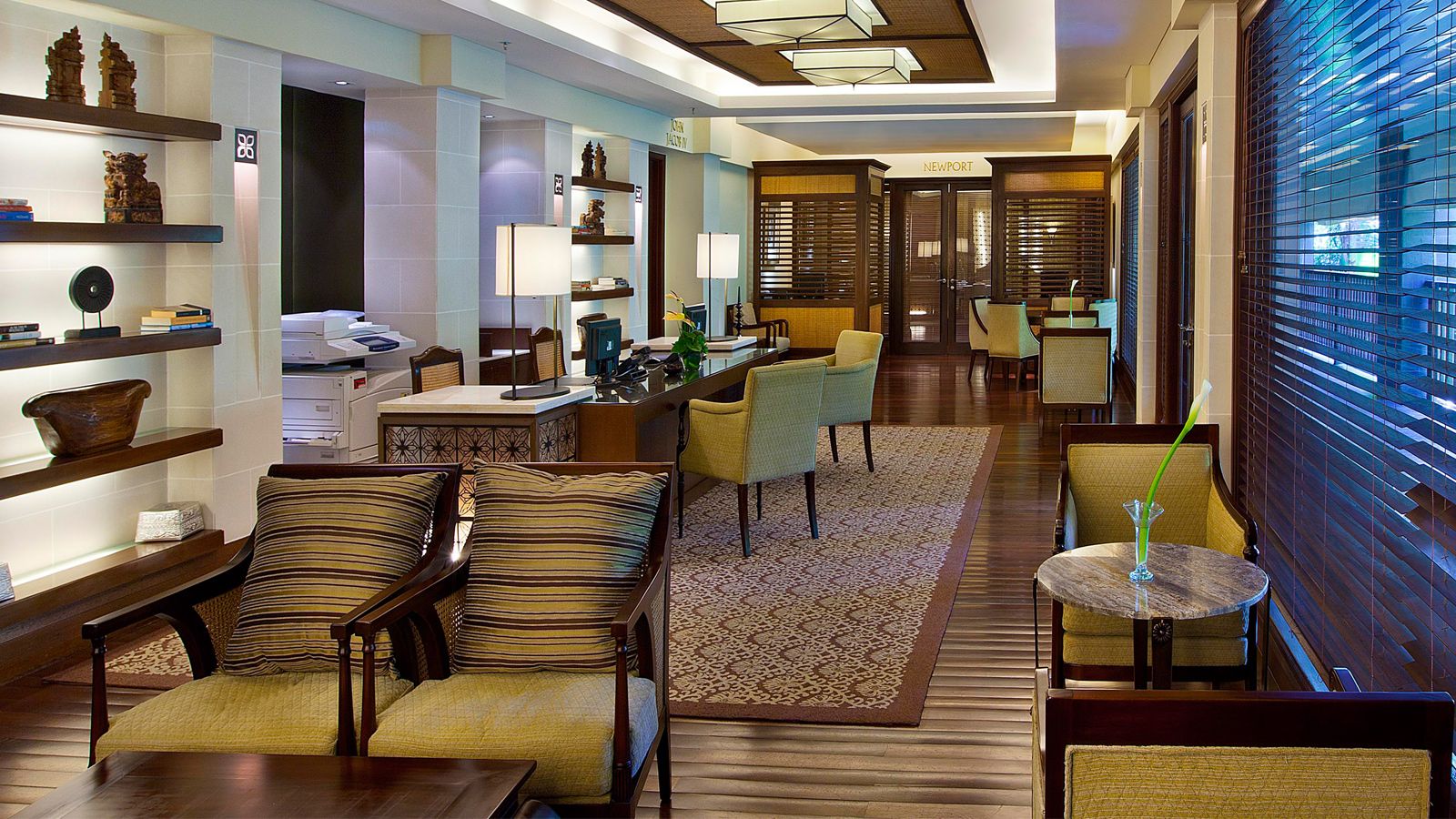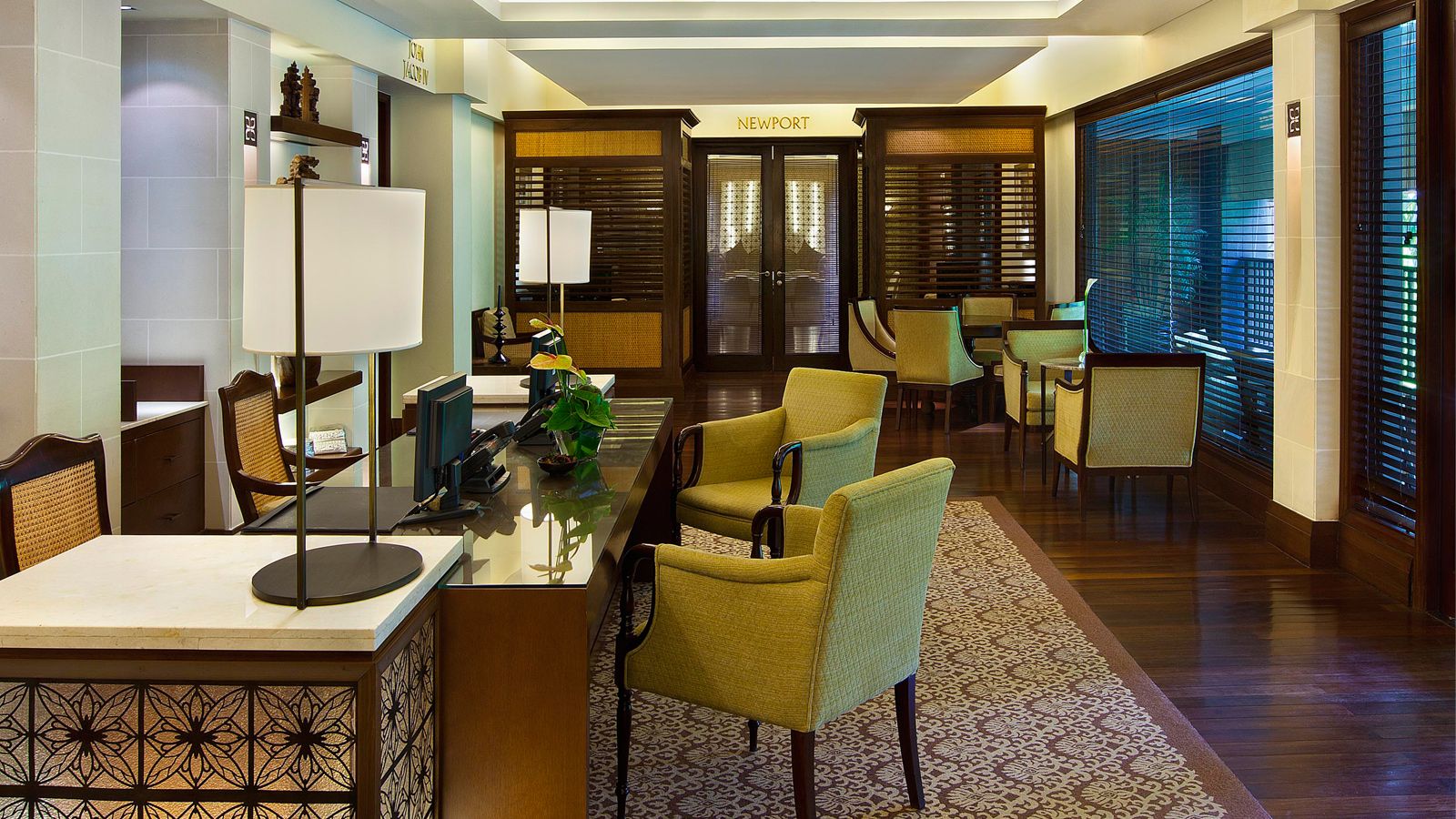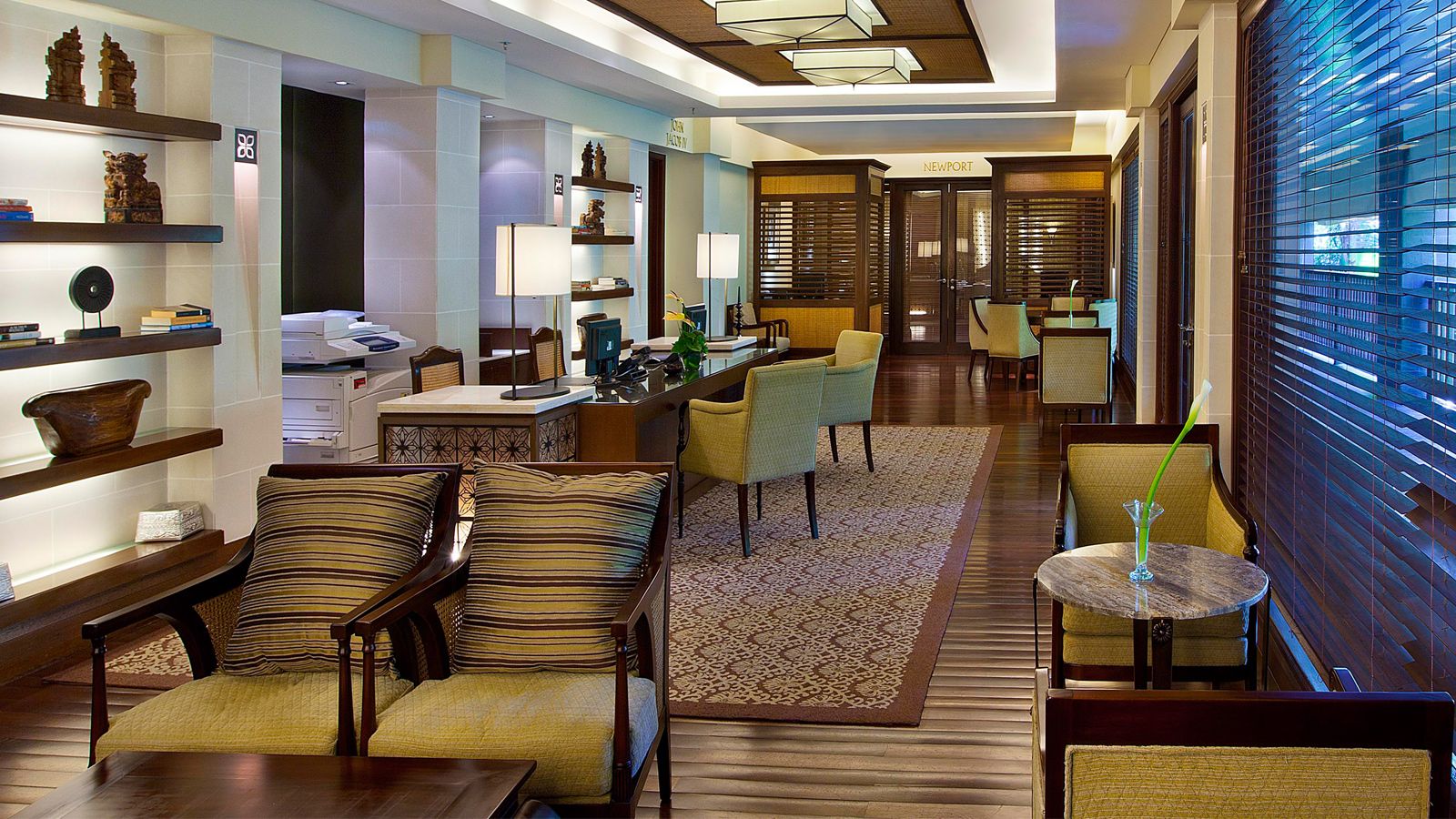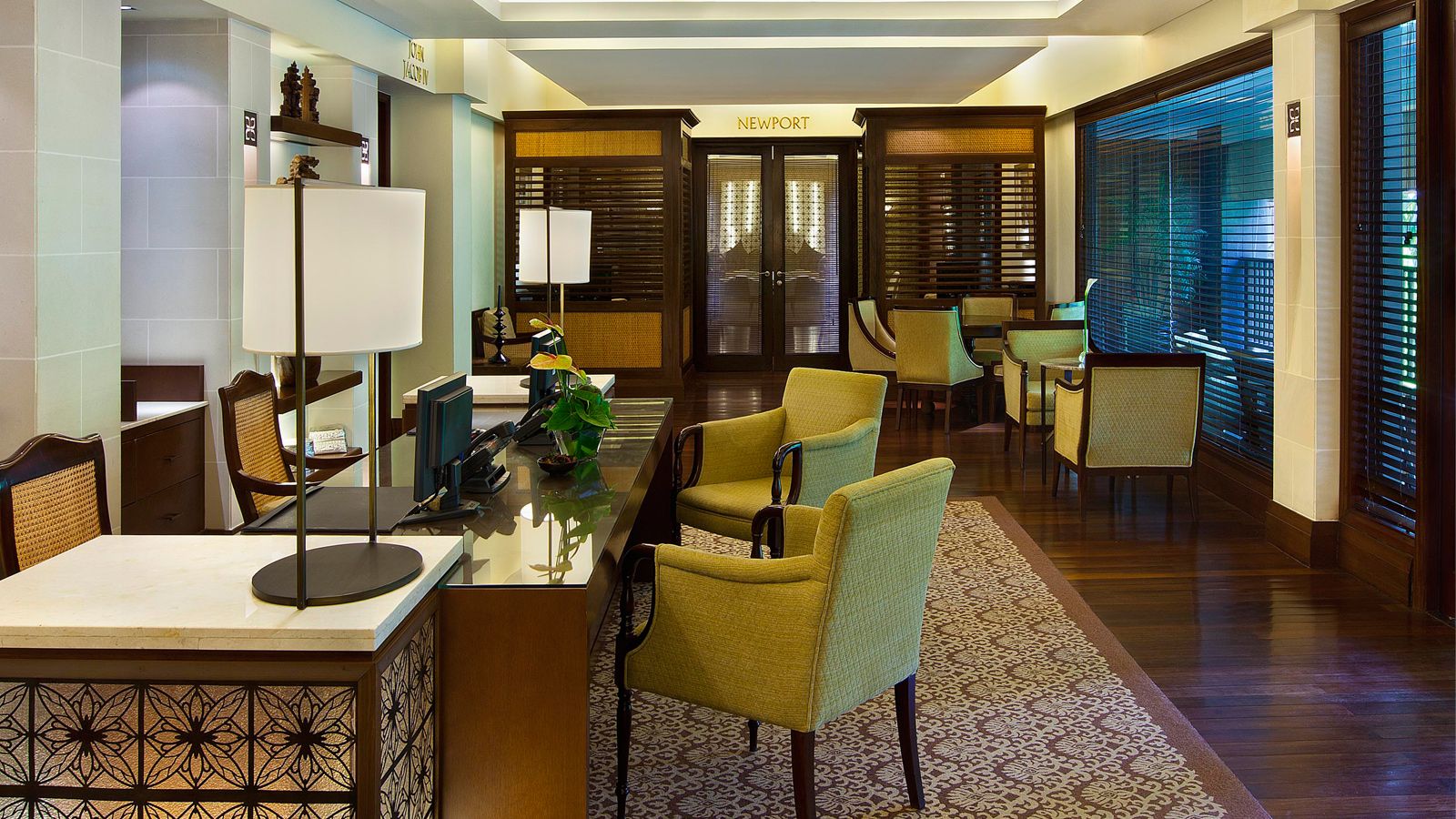 Business Centre
Known as The Office, the St. Regis Business Center provides two personal computers, laptop stations, meeting rooms and broadband and wireless services. Our professional staff can also provide full secretarial services, including typing, printing and arrange meetings.
The Office is open every day from 8:00 AM until 8:00 PM.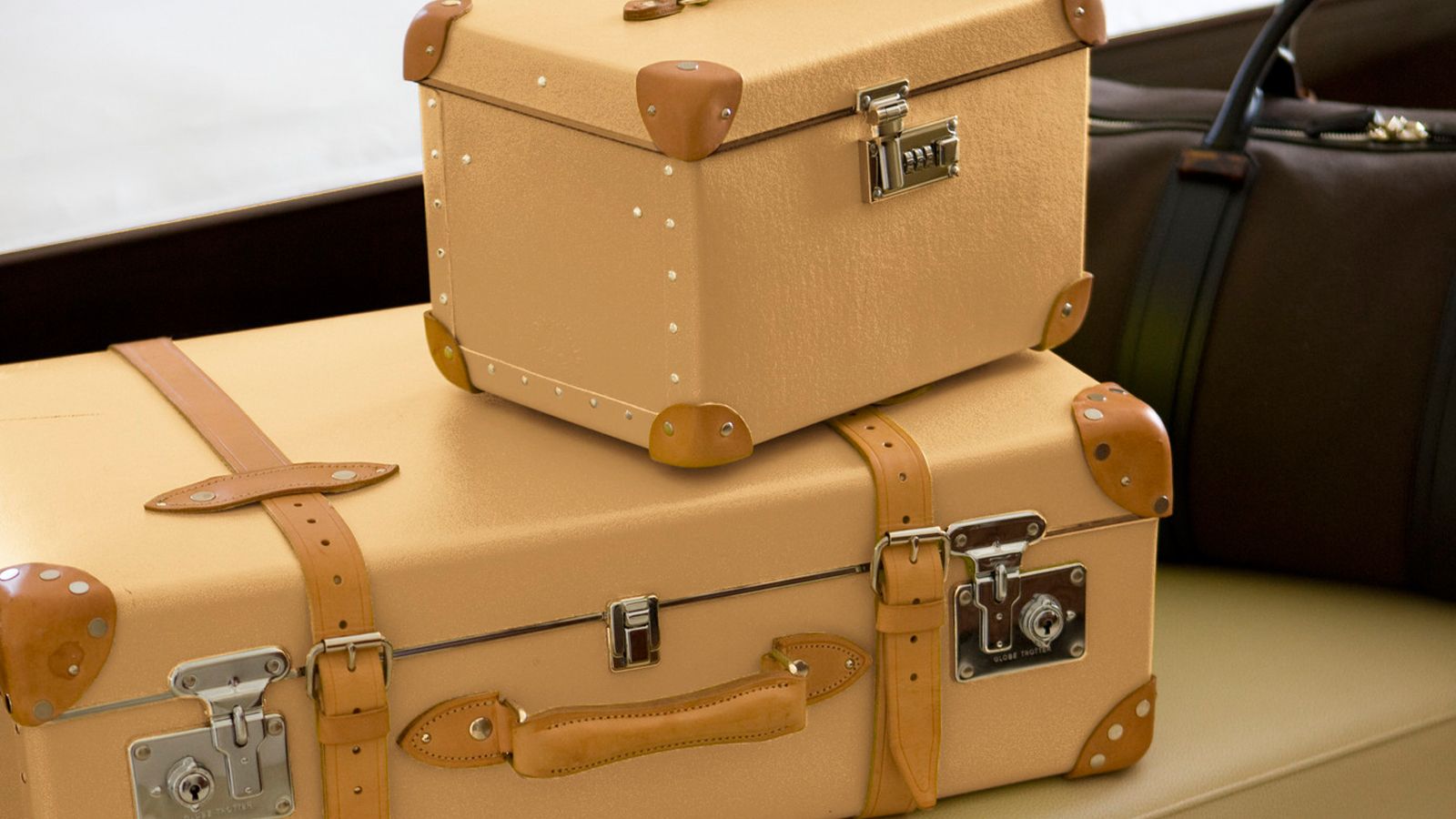 Tour and Travel Desk
The resort's on-site tour and travel desk is located in the lobby and is ably staffed by multi-lingual tour experts. They are available to provide inside information about reputable local tours, may help you to create customised island itineraries, can assist with ticket purchases as well as off-site dining reservations and shows.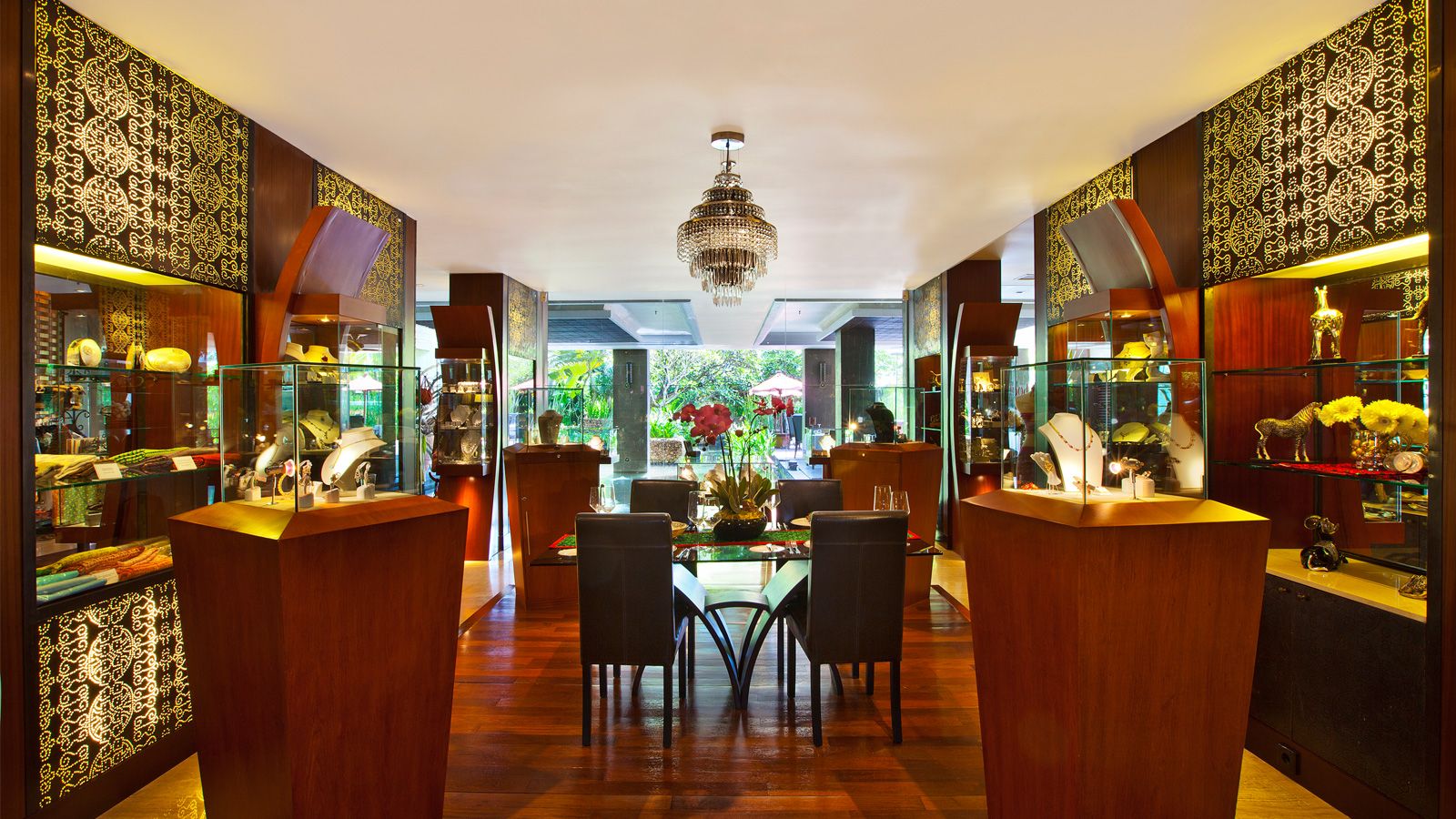 La Boutique
Pearls
Established in 2004, M&L Pearl Collection produces magnificent South Sea pearls farmed naturally in the warm tropical seas off Lombok. Due to their generous size and gorgeous colors (white, black, gold, Champagne and grey), M&L Pearls are highly prized and can either be purchased loose or set in 18 to 22 carat white and yellow gold. Diamond accents are also available.
Fashion
Established in 2006, Dindarella fashion is for women who love the color, magic and spirit created by perfectly utilizing the most exotic silks and combining them with gracefully beaded crystals and stones.
St. Regis Bali Keepsakes
For that perfect memento, we have specially produced mother-of-pearl and sterling silver gifts and amenities at La Boutique, including baskets, glass canisters, coasters and tissue boxes, as well as soft cotton Polo shirts and bathrobes uniquely cut for ladies and gents. Any of our exclusive signature products will be a treasured reminder of your stay in paradise.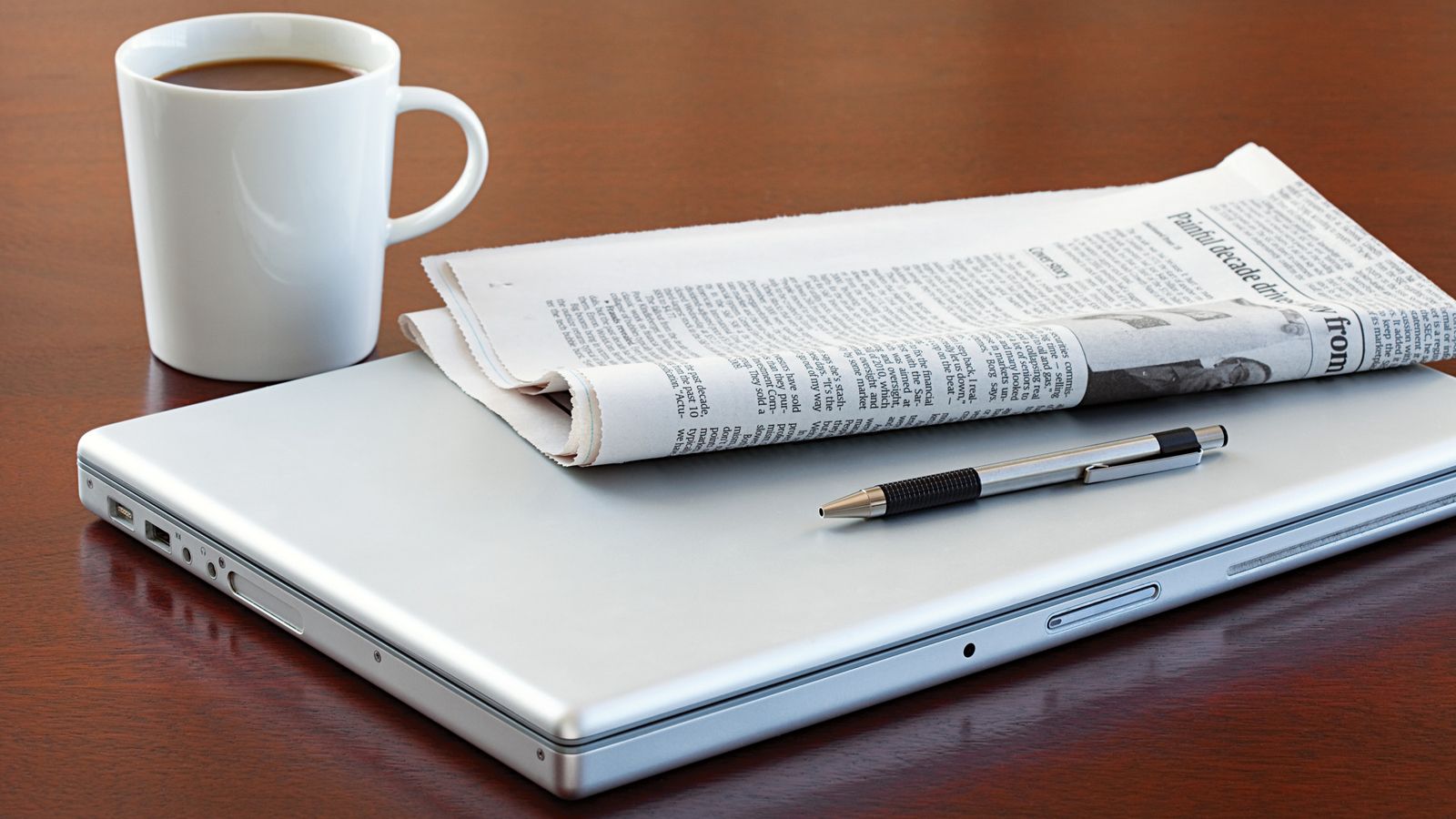 High Speed Internet Access
Complimentary internet access is available throughout the hotel in guest rooms and public areas, ensuring you can stay in touch with friends and family, or take care of business, at anytime during your stay.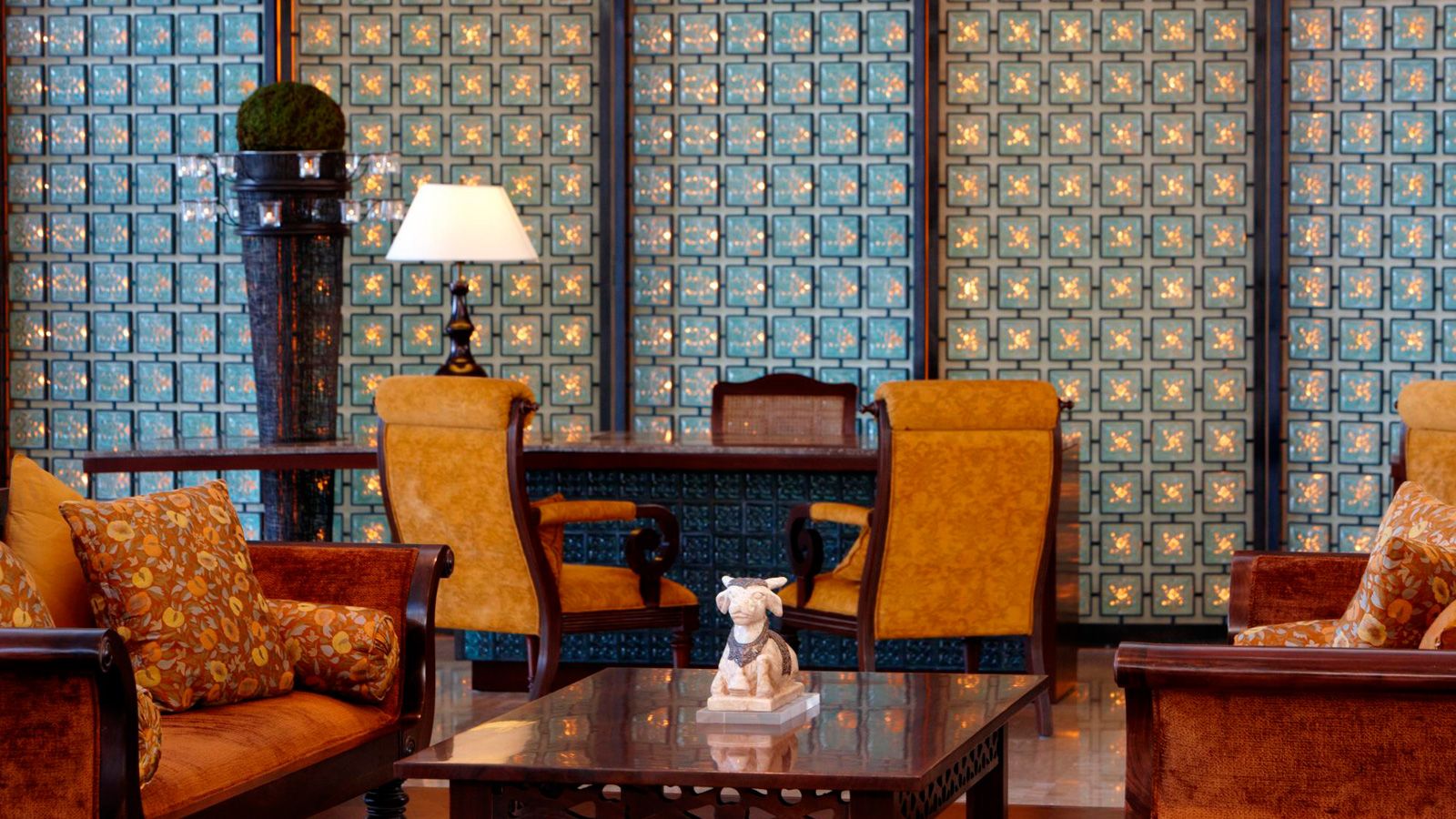 Concierge Service
Our highly knowledgeable concierge staff can assist with directions, trip recommendations, discovering local attractions and dining options. In fact, they are a wealth of knowledge and delighted to coordinate and oversee just about anything that will make your stay enjoyable, such as:
Dining
Sports
Courier and Limousine Services
Golf
Child Care
Floral Arrangements
Ticket Purchases
Local Area and Cultural Information