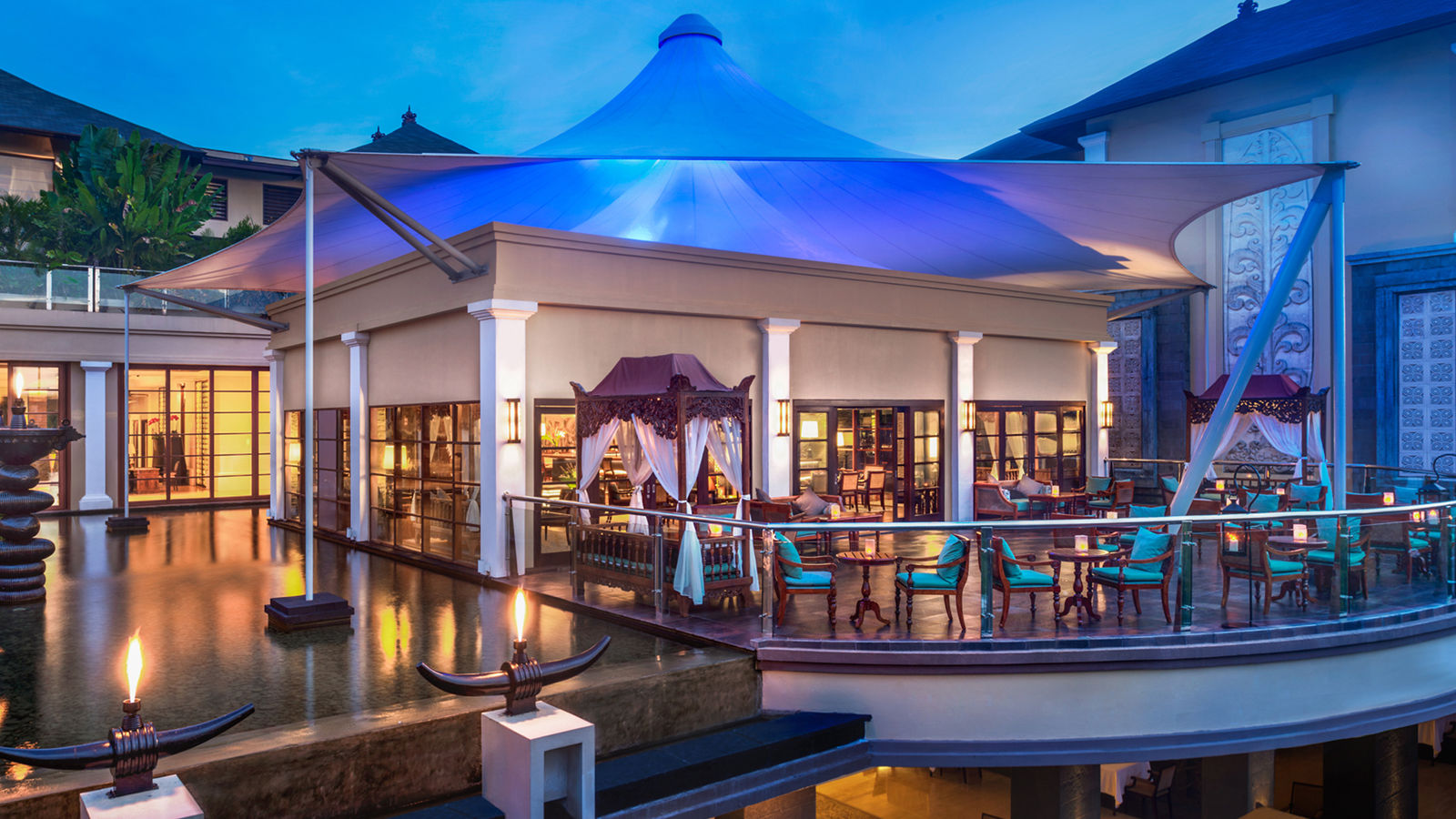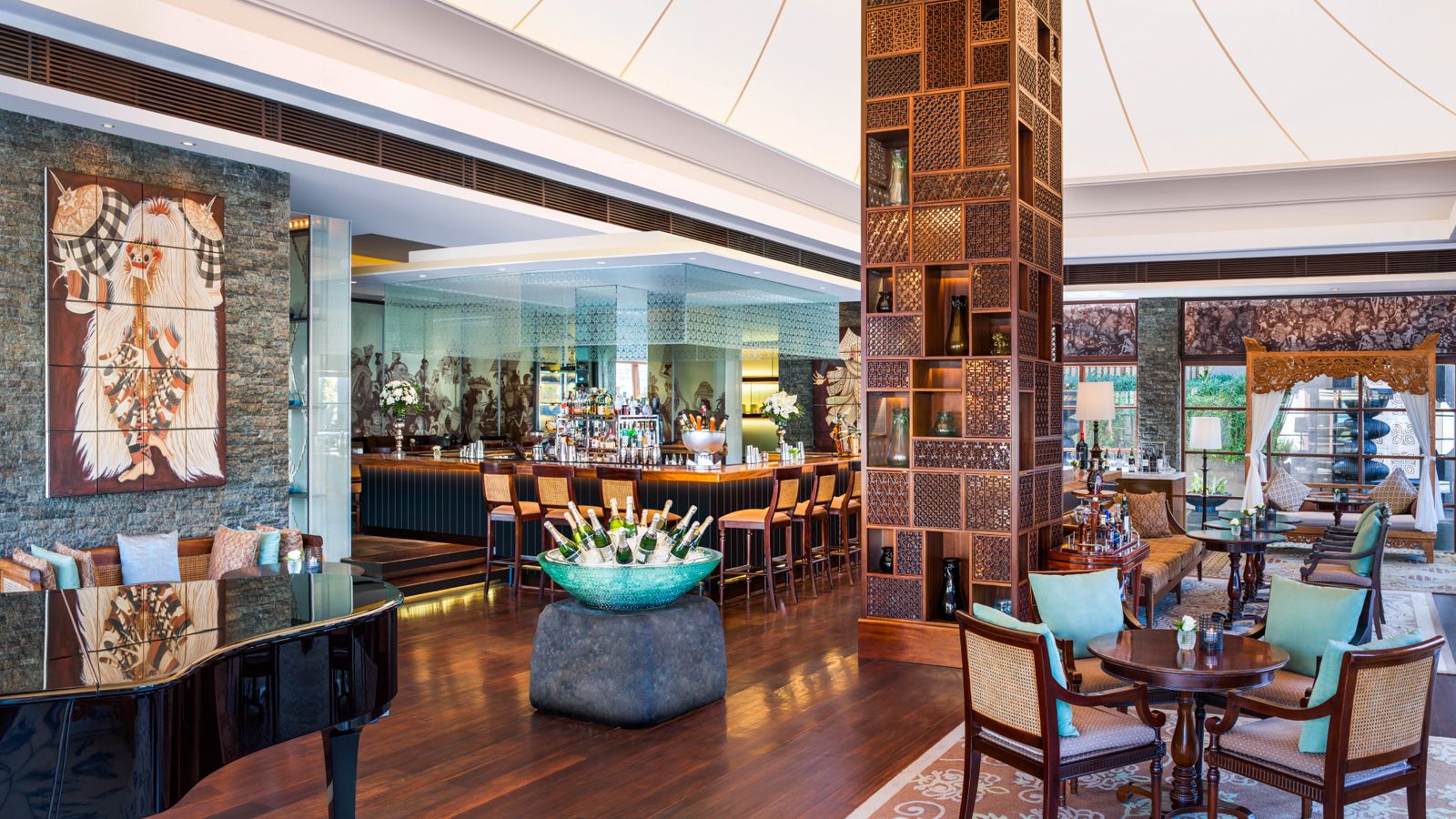 Known as one of the finest bars in Bali, our esteemed King Cole Bar builds upon the traditions and legacy of the original St. Regis New York bar.
With hand-crafted Indonesian artifacts and celebrated works of art adorning the elegantly stylish lounge, the indoor sofas and tables are complemented by an exquisite outdoor space offering stunning views over the resort. Guests are invited to peruse the acclaimed bar menu, which offers a selection of fine champagnes, divine martinis, classic and island-inspired cocktails, plus freshly squeezed juices and other beverages.
Each afternoon, between 3 and 5.30 PM, we honor the beloved Astor family tradition of taking afternoon tea. Presented in the classic tier-plate style, it also includes an international buffet corner and our legendary Valrhona chocolate fountain with both fresh fruit and pastries for dipping.
As darkness falls, the resort's contemporary fire dance begins at the foot of the grand staircase, overlooked by the King Cole Bar terrace, making it the perfect venue for a sunset cocktail while watching this stunning display. Relax in the refined ambience with another drink and enjoy the live jazz each evening.
SPG Benefit
Preferred Guest & Preferred Guest Plus : 10% Discount
Gold Elite : 15% Discount
Platinum Elite : 20% Discount
Not an SPG member yet? Join today and start living the
SPG Life, click here.
Daily Specials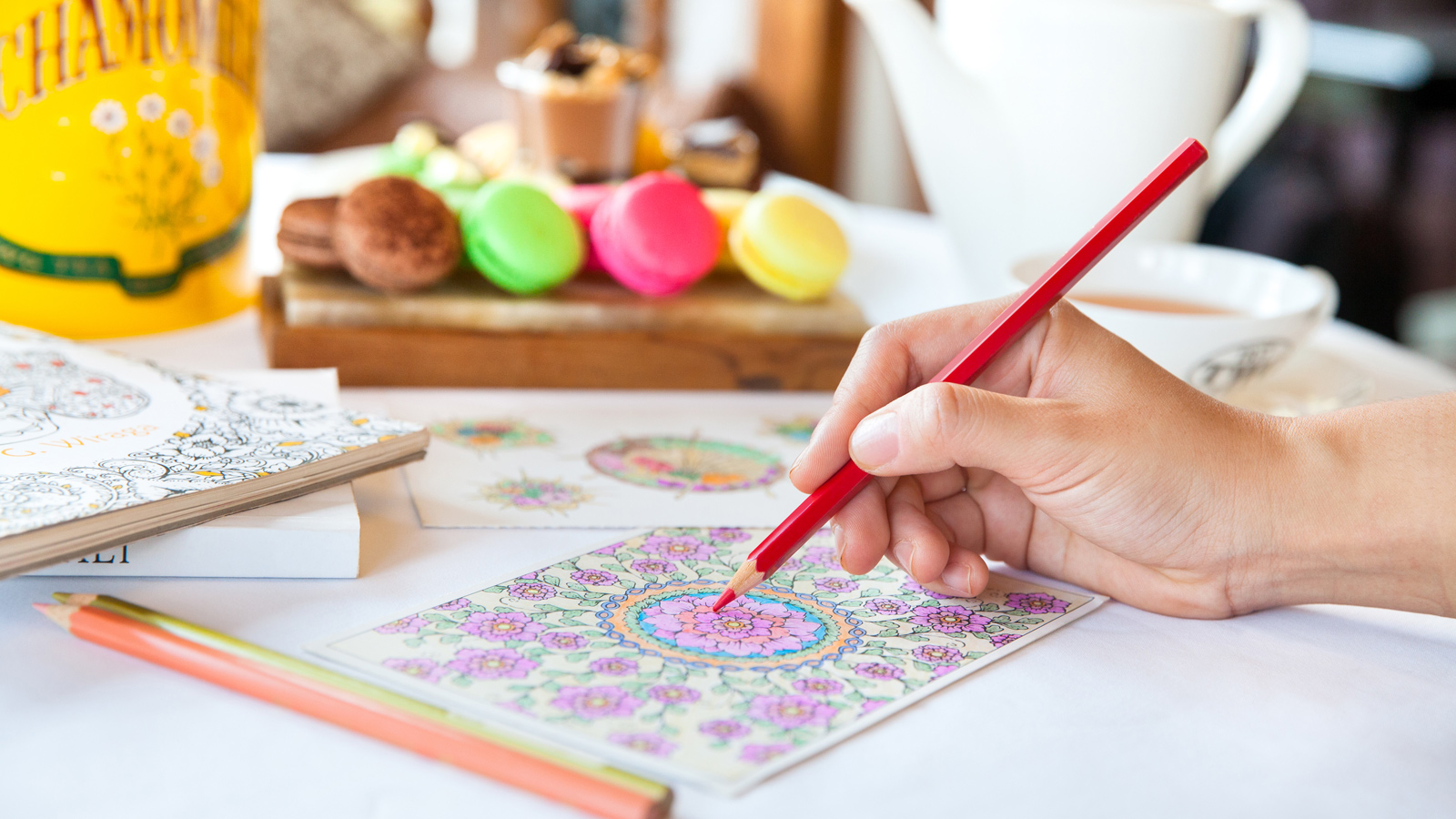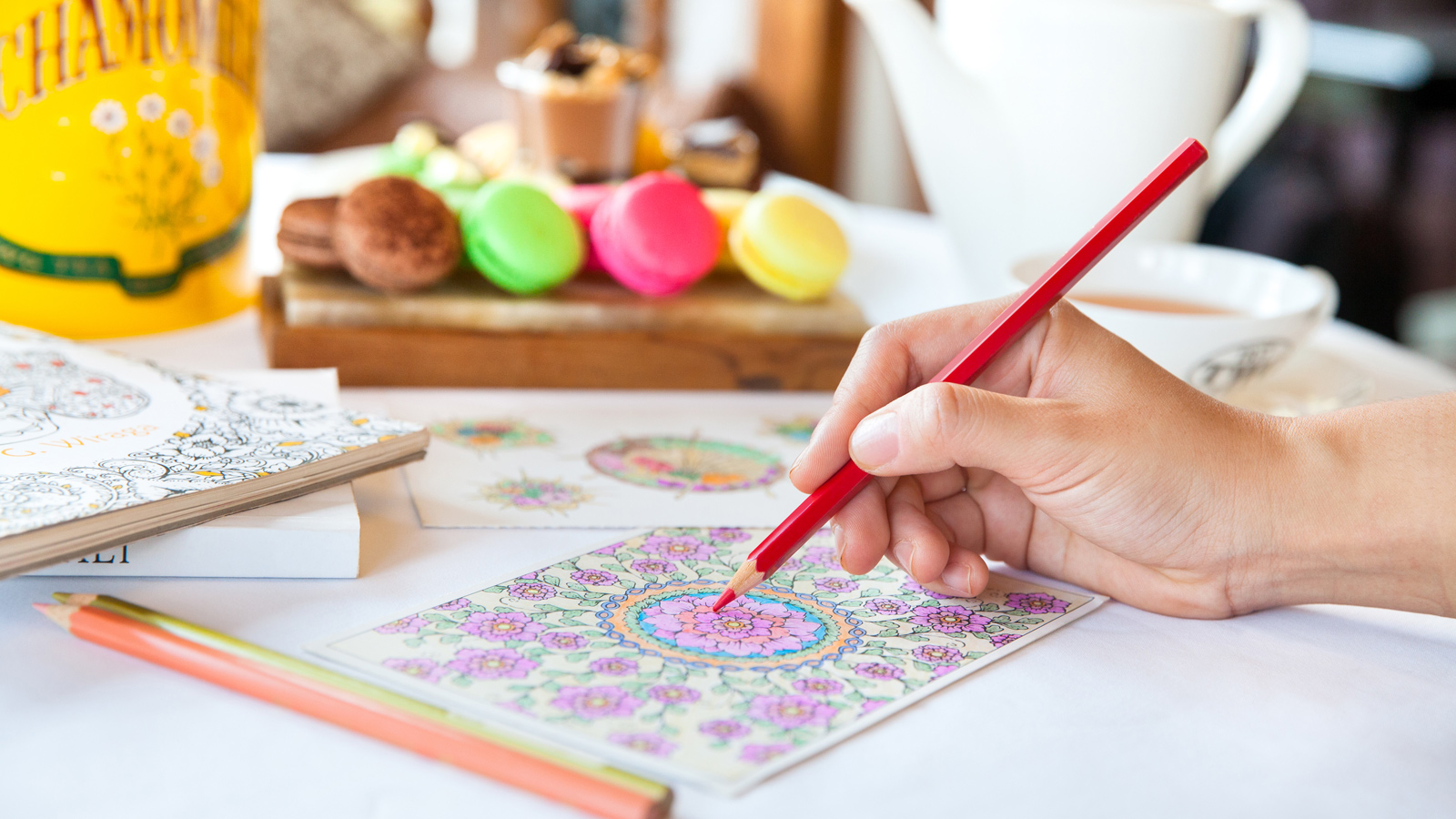 Arte-Noon Tea
From 10 May – 30 June 2018
In celebration of ten years of excellence, The St. Regis Bali Resort proudly presents The Quintessential Afternoon Tea Series, featuring distinctive Afternoon Tea themes at King Cole Bar.
To mark the special occasion of the resort's tenth anniversary, emerging Indonesian artist, I.B.G. Wiraga has crafted ten exclusive coloring illustrations, inspired by The St. Regis Bali Resort, Bali's finest address. Set in the refined ambience of King Cole Bar with a live jazz pianist, guests are invited to enjoy coloring the inspiring designs.
IDR 350,000 net per person
The Champagne Hours
For an exceptional start to your evening, indulge in champagne with sumptuous complimentary canapés in a relaxing ambience. Experience a magnificent display of light with our nightly ritual of a Fire Dance, viewed with ease from the terrace of the bar while enjoying a delightful live jazz tunes entertainment.
Duval-Leroy Rosé Prestige Brut Premier Cru, Vertus, Chardonnay & Pinot Noir
IDR 350,000 net per glass
Duval-Leroy Brut, Vertus NV, Chardonnay & Pinot Noir
IDR 270,000 net per glass
View Champagne Hours e-Flyer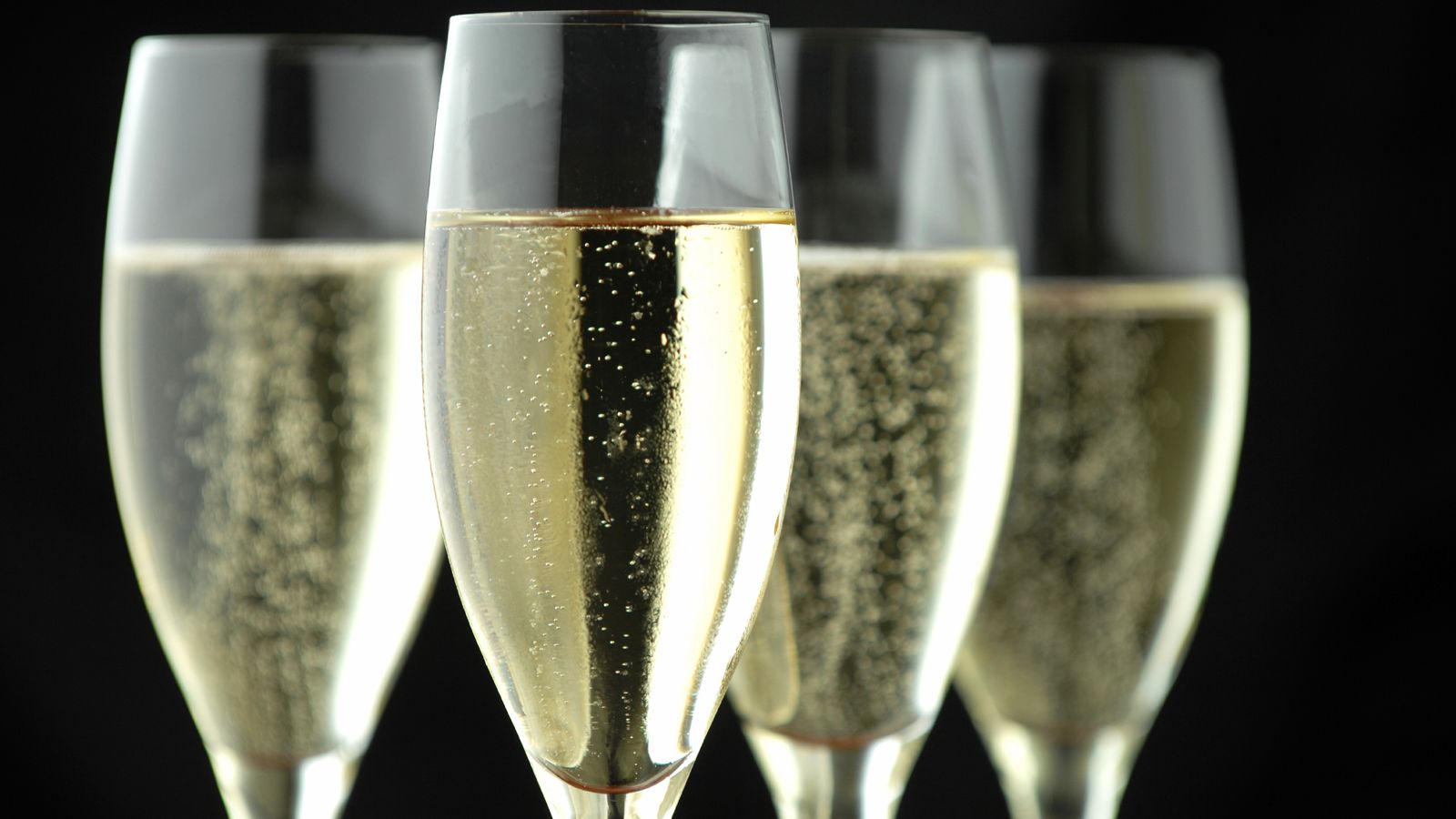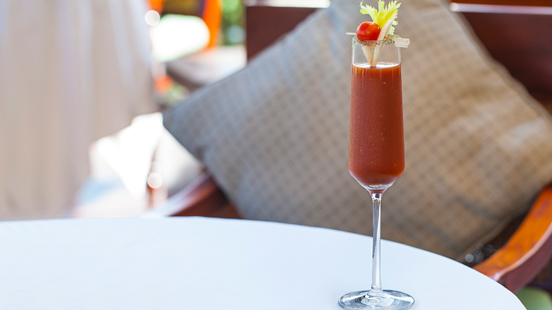 The Signature Cocktail
The Red Snapper cocktail, more commonly known as the Bloody Mary, was born in 1934 at the famous and original King Cole Bar at The St. Regis New York when bartender Fernand Petiot spiced up a tomato juice and vodka libation with celery salt, pepper, cayenne, lemon and Worcestershire sauce.