King Cole Bar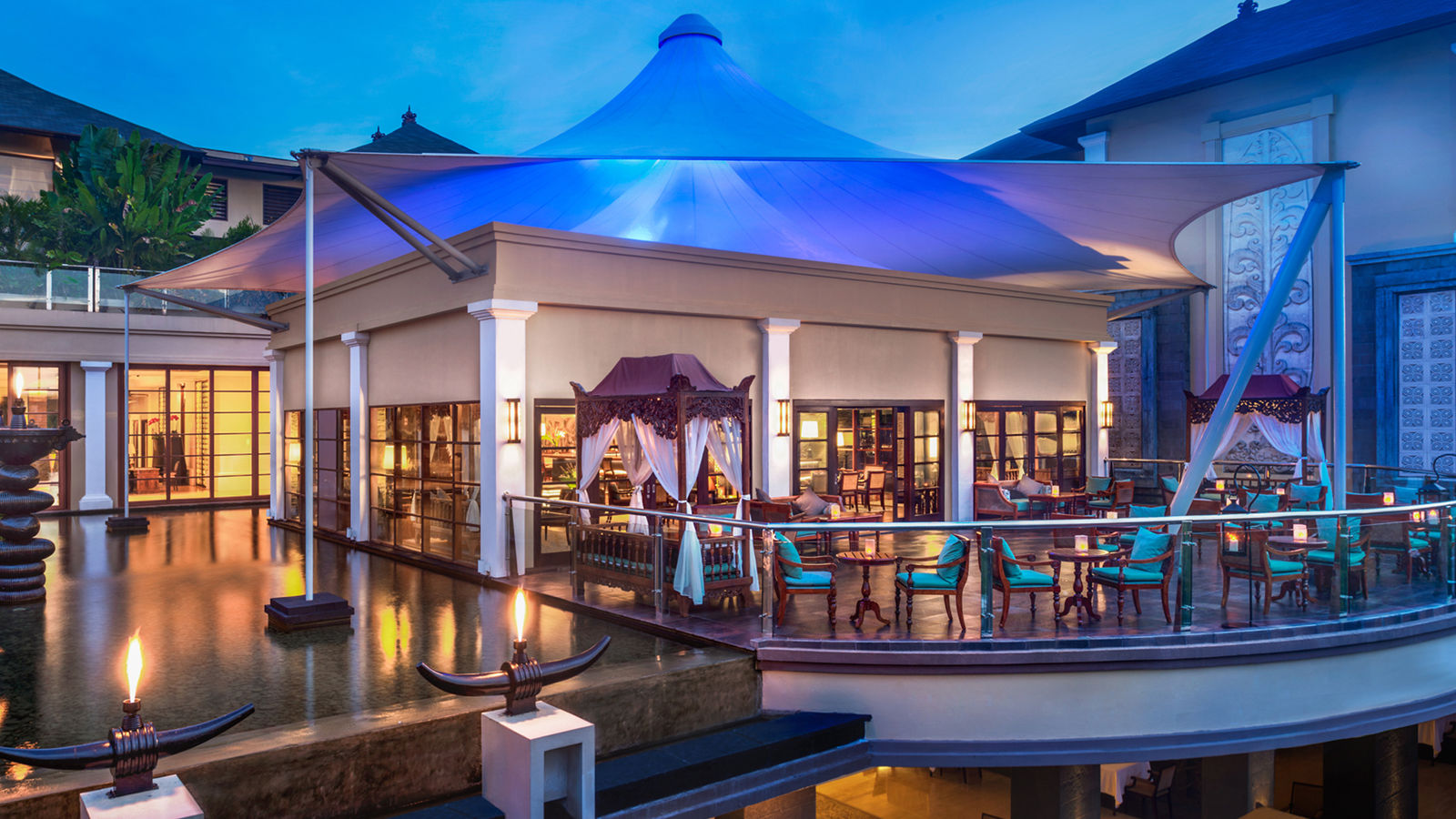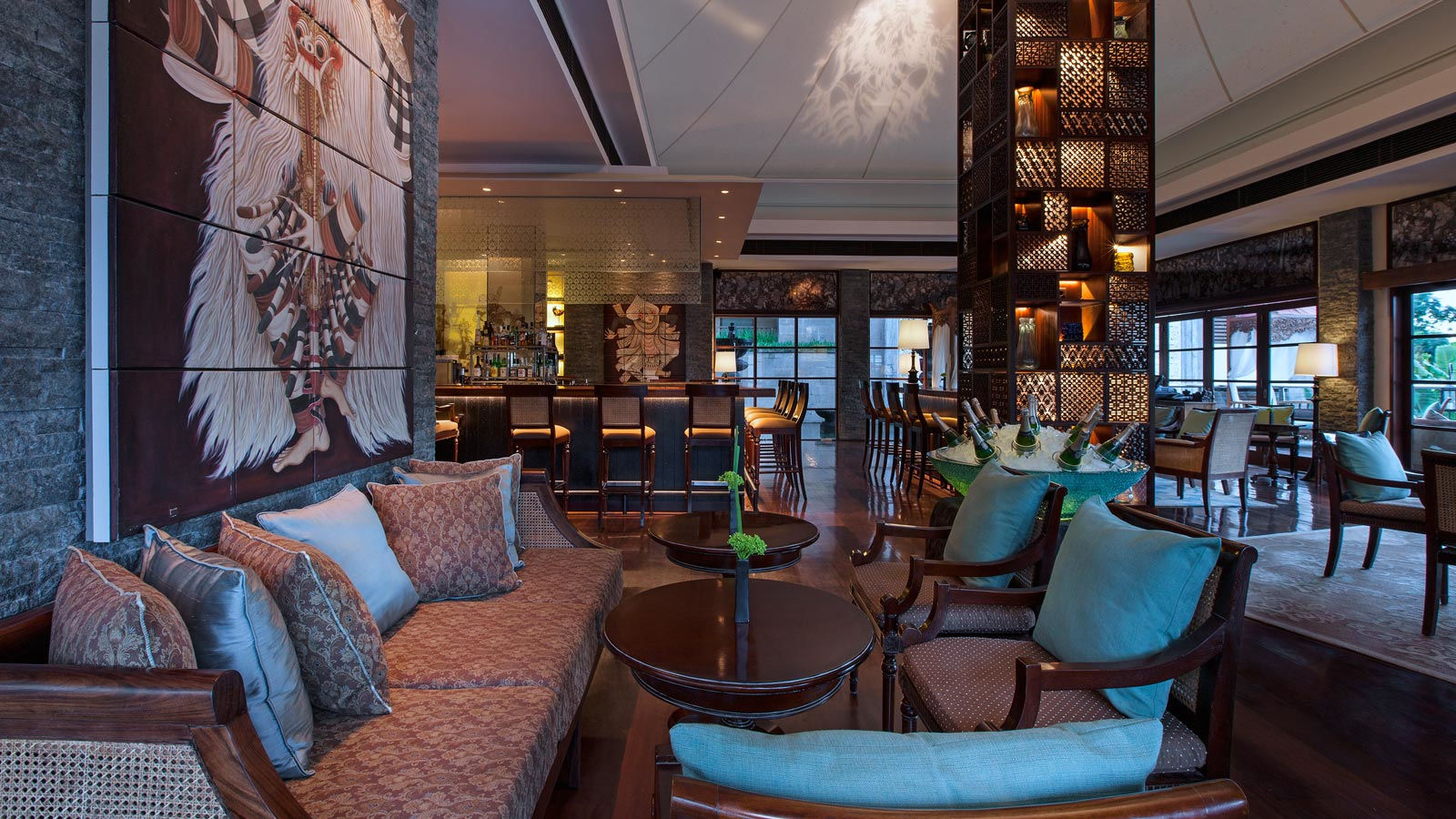 Known as one of the finest bars in Bali, our esteemed King Cole Bar builds upon the traditions and legacy of the original St. Regis New York bar.
With hand-crafted Indonesian artifacts and celebrated works of art adorning the elegantly stylish lounge, the indoor sofas and tables are complemented by an exquisite outdoor space offering stunning views over the resort. Guests are invited to peruse the acclaimed bar menu, which offers a selection of fine champagnes, divine martinis, classic and island-inspired cocktails, plus freshly squeezed juices and other beverages.
Each afternoon, between 3pm and 5.30pm, we honor the beloved Astor family tradition of taking afternoon tea. Presented in the classic tier-plate style, it also includes an international buffet corner and our legendary Valrhona chocolate fountain with both fresh fruit and pastries for dipping.
As darkness falls, the resort's contemporary fire dance begins at the foot of the grand staircase, overlooked by the King Cole Bar terrace, making it the perfect venue for a sunset cocktail while watching this stunning display. Relax in the refined ambience with another drink and enjoy the live jazz each evening.
—— Daily Specials ——
The Champagne Hours
For an exceptional start to your evening, join us at the King Cole Bar for an exclusive and intimate social experience, The Champagne Hours.
Indulge in a glass or two of champagne, watching the contemporary fire dance from our terrace as darkness falls, then slip back indoors for a refill and the refined live jazz that follows.
Exquisite glass of Moët et Chandon Champagne: IDR 350,000 net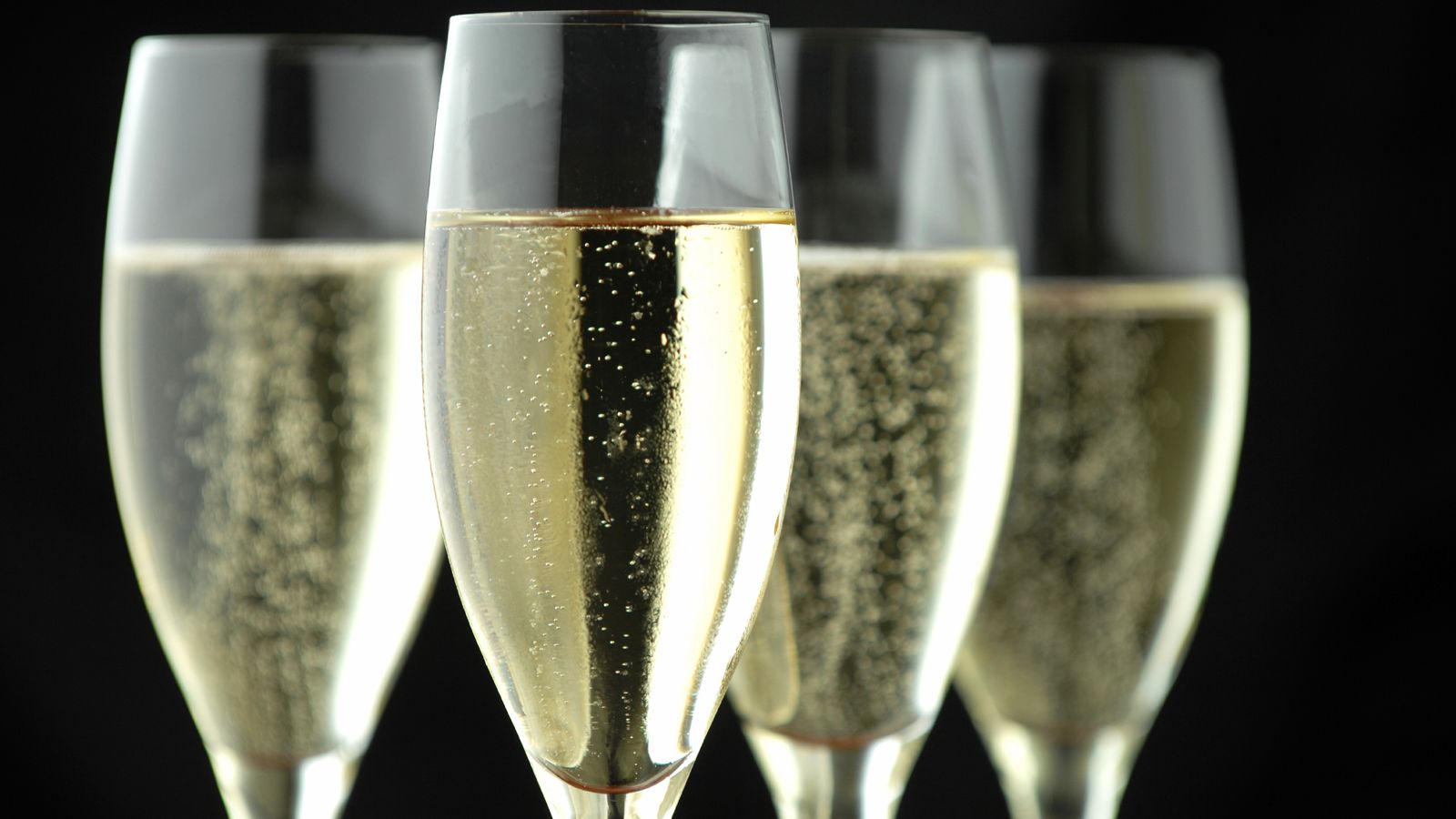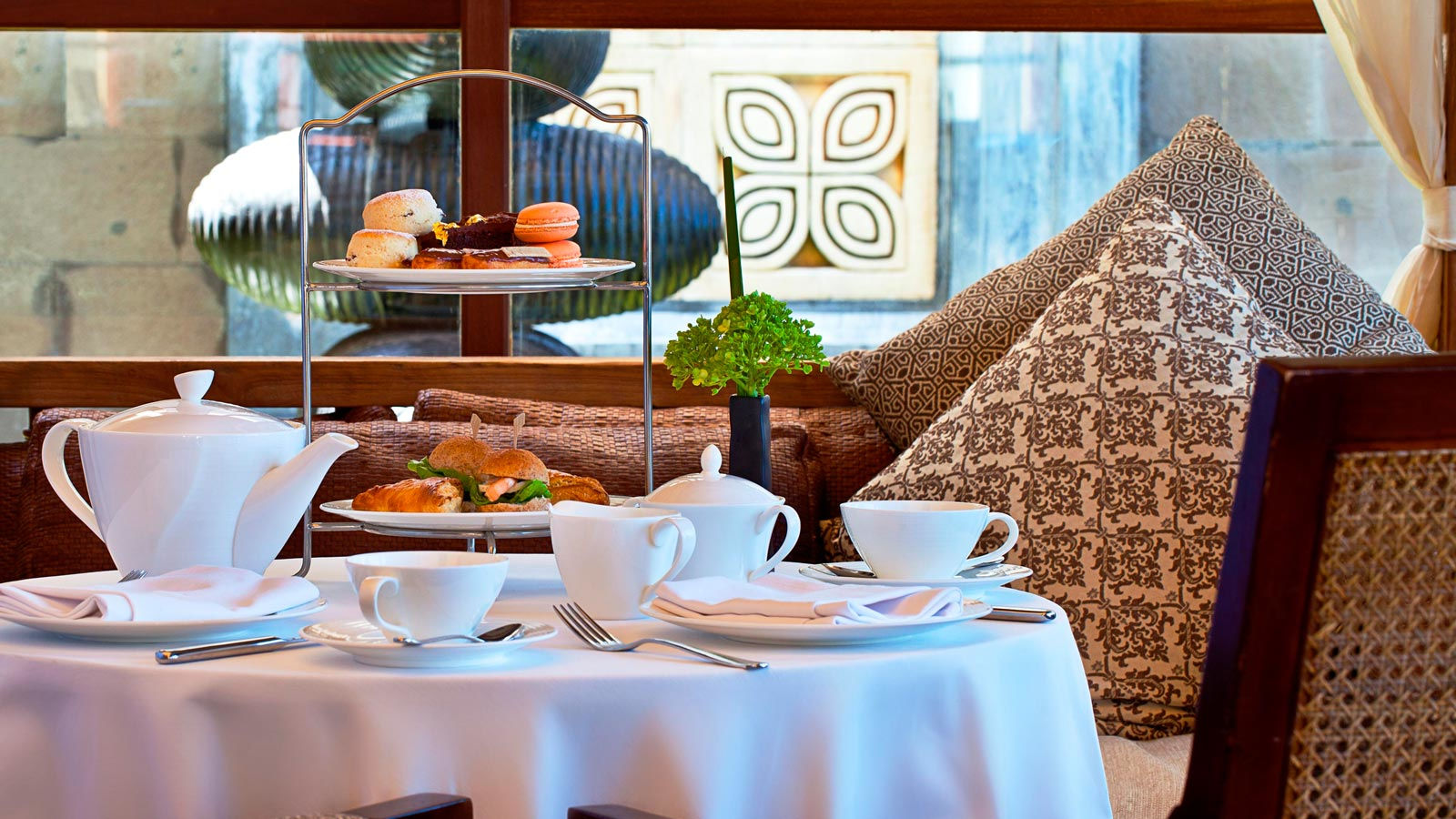 Classic Afternoon Tea
A cherished Astor family tradition, afternoon tea is an unrivalled experience in The St. Regis Bali's King Cole Bar.
Daily, between 3pm and 5.30pm, we serve divine sweet and savory delicacies, such as our lobster pie and succulent, house-made smoked salmon, along with treats from our award-winning pastry team.
In the refined ambience of our extraordinary venue, accompanied by a live pianist, our tea master completes your exclusive experience with boutique teas and coffees from around the world.
Adults IDR 350,000
Children IDR 175,500 (aged 4 to 12 years old)
Children under 4 years old eat free.
A True St. Regis Martini Experience
Connoisseurs are invited to indulge in our St. Regis Martini Experience in the lavish King Cole Bar. In honor of this, perhaps the most distinguished of all cocktails, your preferred Martini is created at your table and served with all the style and aplomb expected at the St. Regis Bali's most striking bar.
This exquisite cocktail experience unfolds nightly to the accompaniment of our resident pianist and singer.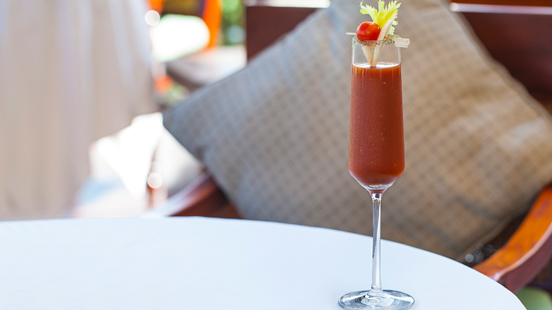 The Signature Cocktail
The Red Snapper cocktail, more commonly known as the Bloody Mary, was born in 1934 at the famous and original King Cole Bar at The St. Regis New York when bartender Fernand Petiot spiced up a tomato juice and vodka libation with celery salt, pepper, cayenne, lemon and Worcestershire sauce.